About International Bulk Journal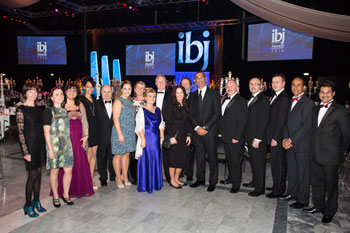 International Bulk Journal has now been the magazine for the maritime dry bulk industry for 40 years. Dry bulk shipping, commodities, port, logistics and equipment issues are all reviewed in every issue of IBJ, which is distributed globally to the maritime bulk industry.
The magazine, published six times annually, contains regular news reviews and features specifically researched and written for executives within bulk shipping and cargo handling companies. Advertisers in IBJ have the best possible opportunities to promote their products to bulk industry decision makers worldwide.
IBJ's highly experienced and skilled UK based staff have decades of experience within the international shipping and freighting publishing business. They, along with a network of globally located freelance journalists and sales and marketing agents, create a magazine which has become essential reading in its sector.
As IBJ is the industry's magazine, the decision was taken seven years ago to launch IBJ Awards, a salute to excellence in the maritime bulk industry. They are now firmly established sector's 'Night of the Year'. The IBJ Awards reward achievements in the maritime bulk industry and provide companies with a chance to put themselves in the spotlight or to nominate an organisation which they believe is doing a fantastic job.
Winners are announced at a high quality, glittering gala event located at a top venue and the evening includes the finest food and international entertainment. The IBJ Awards are presented with the highest possible production and audio/visual values and have been the subject of great acclaim since their launce in 2009. The event provides a unique networking opportunity for leading executives from maritime bulk companies worldwide.
Ray Girvan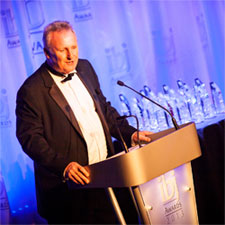 Ray is the Publisher and Owner of International Bulk Journal, founder of the IBJ Awards and Director at Flagship Events LLC. He has spent 40 years in publishing and events within the global maritime and freighting markets, following graduation from Milbank College of Commerce in his native Liverpool, UK.
In his role as Managing Director, Publishing, at Informa Maritime and Transport until 2006, he was responsible Lloyd's List, Lloyd's Loading List, International Freighting Weekly, Containerisation International, Cargo Systems and many other market leading titles.
He has launched various publications including Lloyd's Freight Transport Buyer in both Europe and Asia. His career has included successful spells at publishers Emap, MacLean Hunter and the Journal of Commerce(UK), where he began in 1981.
Giles Large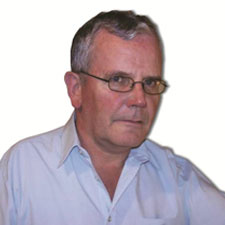 Giles is an Award-winning shipping journalist. Giles Large has been editor of IBJ since 2006.
He started writing about this sector on the Liverpool-based Journal of Commerce in 1976 and has written for many publications specialising in shipping and aviation, both in the UK and around the world.
He is also contacted on occasions by leading news organisations such as the Financial Times, the Daily Telegraph and BBC Radio's Today programme when they are seeking expert comments on current news stories.
John Saunders
John is IBJ's Area Manager for Netherlands, Belgium, Switzerland, Finland and South Africa. He is the Publisher and Founder of Liverpool, UK, based Freight Business Journal, Europe's leading multimodal freight publication.
A graduate of Liverpool University, he has well over 30 years' experience in the freight, shipping and ports publishing sector.
Through his long established media company, Saunders Associates, founded in the nineteen eighties following his time at the Journal of Commerce(UK), he has represented numerous industry leading journals including International Freighting Weekly, Airtrade, Hereford's Air Cargo Directory and Containerisation International.
Trevor Pereira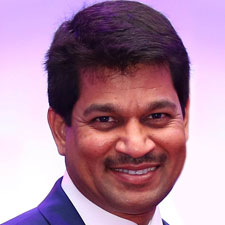 Trevor is IBJ's Area Manager for the Middle East and Indian Subcontinent. He is Managing Director and founder of Dubai based Flagship Events LLC, and has spent much of his career involved with the shipping and maritime business.
He has accumulated over 14 years' experience organising specialist conferences, exhibitions, events and awards and publishing high quality magazines and newspapers.
A graduate of Bombay University, he was the General Manager of Seatrade, and prior to that held the same position with Lloyd's List, covering the Middle East and the Indian Subcontinent.
Lena Girvan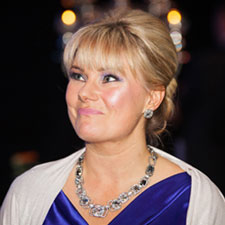 Lena is the Office Manager of International Bulk Journal. A Norwegian national, she spent 11 years working as PA for senior management at Norwegian engineering and Oil & Gas company, Kværner (now Aker Solutions).
Her highly developed administrative business skills were put to further use at other leading maritime employers in the City of London, including Norwegian maritime lawyers, Wikborg, Rein & Co.
She helped set up Glenbuck Publishing Ltd in 2006, and is experienced at organising and developing business events.