IBJ Awards » Awards Categories
Please find this year's full list of awards categories. Entering could not be simpler. You can nominate your own company or a company who you feel deserves recognition. View the Entry Procedure
Award for Safety in Bulk Handling - sponsored by DNV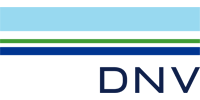 Judges will study entries to find a company which has made a positive impact on the industry in terms of improving safety in bulk shipping or cargo handling. Entrants should highlight how their product or service may be applied across the industry and benefit businesses and the general population.
Best Specialist Dry Bulk Port or Terminal - sponsored by Telestack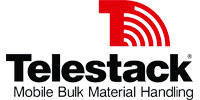 This award will go to a port or terminal, specialised in handling a particular type of bulk commodity, which demonstrates advances made during recent years in operational efficiency, customer service and developing a business model relating to the specific commodity handled.
Innovative Technology Award - sponsored by The Maritime Standard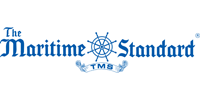 This award will be presented to an organisation which can demonstrate how recently introduced equipment or software, or a new application, is currently reaping benefits either for the company or the maritime business as a whole. The development of the concept or equipment, and its successful implementation into a commercial product should be demonstrated.
Bulk Ship of the Year - sponsored by Multimodal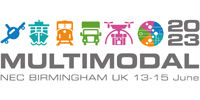 This award will go to the owner, operator, or builder of an outstanding individual bulk ship. Consideration can be given to safe and successful operation over a long period as well as to a newly built vessel. Nominees should demonstrate why their vessel is so notable, highlighting operational efficiency, design innovation, safety and environmental protection, including the transition from fossil-based fuels to zero carbon energy sources and technologies.
The People Development Award - sponsored by Arise Shipping and Logistics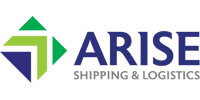 Entrants should show how they have improved the training of staff by identifying need and implementing schemes. The measurable outcome of training and its contribution to business success should be demonstrated. This award will position the winner as being forward-thinking through commitment to investing in its people operating in the bulk shipping or cargo handling business.
Environment Protection Award - sponsored by CSL Group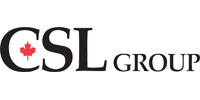 This award recognises the organisation which is making a recognisable contribution to decarbonisation in the maritime bulk industry and to reducing pollution either in our oceans or in and around bulk ports. Judges will particularly consider how the challenge to transition from fossil-based fuels to zero carbon energy sources and technologies, while also increasing efficiency, is being met.
Best Ship Loading/Unloading System - sponsored by North Sea Port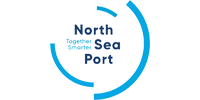 The most efficient, safe and innovative dry bulk cargo flow system or crane is what the IBJ Awards judges will be looking for. Suppliers of ship loading and, or, unloading solutions are encouraged to enter, outlining the efficiency of the technology employed along with the start-to-finish customer service package offered.
Best Grab - sponsored by the Port Of Antwerp-Bruges
The judges will select a winner who consistently meets customer requirements for operationally efficient, cost-effective grabs. Aware that grabs should ideally be adapted to each bulk commodity, judges will look for the use of quality material in manufacture and innovative design in minimising environmental damage.
Bulk Logistics Excellence Award - sponsored by Solent Stevedores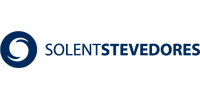 This award will be presented to a company supplying, not only the shipping aspect of bulk transportation, but also expertise in the land sector of an end-to-end logistics operation, to dry bulk cargo owners.
IT Solutions Award - sponsored by Borneo Sejahtera Mulya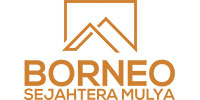 This award will go to an in-house, or third party supplier of Information Technology in increasing efficiency in a dry bulk cargo operation. Suppliers of IT solutions in bulk ship operations, bulk port management, bulk storage, track and trace or bulk commodity logistics management solutions are all welcome to enter. New innovation in gaining efficiency should be demonstrated along with how management decision-making in the dry bulk business has been improved.
Bulk Ships Agent Award - sponsored by Euroports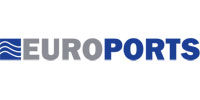 A global company, individual ships agent or network specialising in handling the requirements of dry bulk vessels will be selected to receive this award. Ships agents should demonstrate their understanding of the specialist needs of bulk ships and their operators, the unique requirements for local knowledge and how the agent tailors his service to meet individual bulk customer needs.
Bulk Ship Operator of the Year - sponsored by Shi.E.L.D Services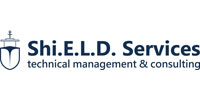 This prestigious award will be presented to an operator of dry bulk vessels of any size, either as an owner or charterer who can demonstrate recent advances in safety, efficiency and environment protection. The award celebrates the contribution made to world trade by the ship operator.
Customer Care Award - sponsored by Sénalia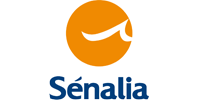 Judges will be looking for a company operating in the dry bulk sector which demonstrates how excellent customer care has achieved increased turnover, profitability or customer retention. Attention to detail, receptiveness to customer needs and a willingness to go beyond expectations should be highlighted.
Best Dry Bulk Port - sponsored by TBA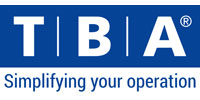 Efficient, safe and environmentally-friendly bulk ports will be studied by the judges to determine an overall winner. Customer satisfaction should be demonstrated by entrants along with recent innovation in port operation and management to deliver success in their regional and also global bulk industry.
The following award winners are selected by an IBJ editorial panel
Special Achievement Award - sponsored by Vesto Ropes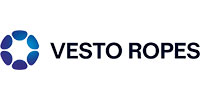 A company or organisation, chosen by and IBJ editorial panel celebrating a landmark in their history or a notable achievement during 2022/23 will receive this award.
Entrepreneur of the Year - sponsored by The Marshall Islands Registry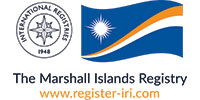 The winner of this category will be a pioneer who has achieved secure and growing success in the maritime bulk industry by opening new markets. They will have demonstrated resilience and fortitude in overcoming obstacles and difficulties to ensure sustained customer satisfaction.
Personality of the Year - sponsored by Konecranes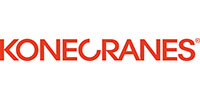 This award will be presented to a leading bulk industry figure for which the past or coming year holds high significance.
Lifetime Achievement Award - sponsored by Port of Rotterdam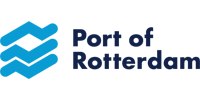 This award recognises an individual whose life's work has resulted in the positive development of the maritime bulk industry.
Sponsorship
For sponsorship opportunities, please contact Ray Girvan on +44 1691 718045 or email ray.girvan@ibj-online.com
View the Entry Procedure
or
Reserve your Table at the IBJ Awards