Commodities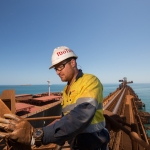 (Posted on 02/06/23)
Rio Tinto plans to invest US$395 million1 in a seawater desalination plant in the Pilbara, Western Australia, to support future water supply for the company's coastal operations and communities in the region.The proposed Dampier Seawater Desalination Plant, which remains subject to Commonwealth and State Government approvals...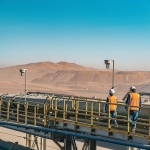 (Posted on 31/05/23)
A new collaboration between BHP and Microsoft has used artificial intelligence and machine learning with the aim of improving copper recovery at the world's largest copper mine.The use of new digital technology to optimise concentrator performance at BHP's Escondida operation in Chile is expected to improve copper recovery...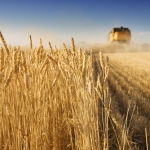 (Posted on 23/05/23)
Bunge and Nutrien Ag Solutions, the retail division of Nutrien Ltd. have announced a strategic alliance and commercial agreement to support U.S. farmers in the implementation of sustainable farming practices that will help increase the development of lower carbon products. The initiative is expected to expand sustainable agriculture...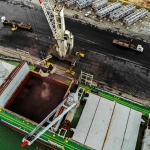 (Posted on 17/05/23)
Vale has concluded the shipment of its first cargo of iron ore briquettes to be tested in a blast furnace outside of Brazil. The briquette is an innovative product that can reduce CO2 emissions from steelmaking by up to 10%. The industrial test will take place in early May at a client's facility in Europe. 8,000 tons of the product...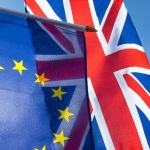 (Posted on 12/05/23)
The UK Government's decision to abandon plans to review all EU-derived legislation by the end of 2023 has been welcomed by the Agricultural Industries Confederation (AIC). The UK Business Secretary Kemi Badenoch announced that the Government would instead seek to repeal or reform around 600 EU laws, instead of the 4,000 initially...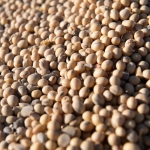 (Posted on 08/05/23)
The USA's National Grain and Feed Association (NGFA) and 42 other agricultural groups have expressed support for the U.S. Department of Agriculture's (USDA) proposal to remove "Soybeans of Other Colors" (SBOC) as a grading factor for determining soybean quality."The continued inclusion of SBOC in the...