Commodities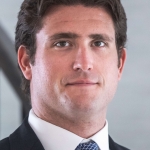 (Posted on 10/01/23)
Jace Hefner has joined the U.S. Grains Council (USGC) in its Washington, D.C., headquarters as the new manager of global trade.In this role, Hefner will provide trade servicing expertise to Council members and customers, further develop export markets for U.S. feed grains and strengthen the relationship between USGC and traders...
(Posted on 10/01/23)
Cargill has announced that Jamie Miller will step down as Chief Financial Officer to accept an opportunity outside the company. Joanne Knight will serve as Cargill's acting CFO."We are grateful for Jamie's service to Cargill," said Brian Sikes, Cargill President and CEO. "Over the last few years, we...
(Posted on 10/01/23)
Adbri Limited has announced that it has extended its cementitious materials supply arrangement with Independent Cement and Lime Pty Ltd ("ICL") to the end of 2023. ICL is Adbri's exclusive cementitious products distributor in Victoria and New South Wales and is a 50:50 joint venture between Adbri and Barro Group...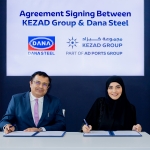 (Posted on 04/01/23)
Khalifa Economic Zones Abu Dhabi – KEZAD Group, the integrated trade, logistics, and industrial hub of Abu Dhabi, has signed a preliminary agreement with Dana Steel, the flagship manufacturing unit of industrial conglomerate Dana Group, for the establishment of its first hot and cold rolling steel complex in Abu Dhabi.Under...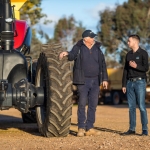 (Posted on 23/12/22)
Australian agribusiness GrainCorp is co-leading a $12 million investment round into rural connectivity business Zetifi, to help plug the gap in digital connectivity for farmers in rural Australia.Zetifi is a Wagga Wagga-based company that seeks to eliminate coverage gaps by extending the use of existing Wi-Fi networks, with a specific...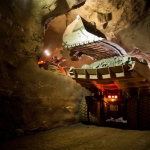 (Posted on 20/12/22)
BHP has provided an update to its announcement on 18 November 2022 that confirmed BHP had entered into a Confidentiality and Exclusivity Deed with OZ Minerals Limited (OZL) in relation to BHP's revised non-binding indicative proposal to acquire 100% of OZL by way of a scheme of arrangement for a cash price of A$28.25 per OZL...