Commodities
(Posted on 24/04/19)
The World Steel Association (worldsteel) has released its April 2019 Short Range Outlook (SRO). worldsteel forecasts global steel demand will reach 1,735 Mt in 2019, an increase of 1.3% over 2018. In 2020, demand is projected to grow by 1.0% to reach 1,752 Mt.The World Steel Association (worldsteel) is one of the largest and most...
(Posted on 24/04/19)
Rio Tinto Group executive Joanne Farrell has decided to retire after nearly 32 years with Rio Tinto and will leave the company at the end of September 2019.Farrell joined Rio Tinto in 1987 and has worked in a variety of roles across human resources, health, safety, communities and environment, before joining the Rio Tinto Executive...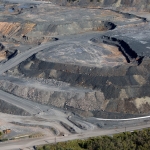 (Posted on 18/04/19)
Rio Tinto chief executive J-S Jacques has said, on the release of first quarter production results, "Our iron ore business faced several challenges at the start of this year, particularly from tropical cyclones. As a result, and following the continuing assessment of damage at the port resulting from the cyclones and other...
(Posted on 18/04/19)
BHP has released its operational review for the nine moinths ended 31st MarchBHP Chief Executive Officer, Andrew Mackenzie, said: "During the March 2019 quarter, we had a strong operational performance despite weather impacts across Australia and Chile. We approved Atlantis Phase 3 and now have five major projects under development...
(Posted on 18/04/19)
RUSAL, one of the leading global aluminium producers, and Braidy Industries Inc., a US base holding company which owns both Veloxint, an MIT-incubated lightweighting solutions company, and NanoAl, a Northwestern University incubated materials research and technology company, have announced an intent to establish a joint project...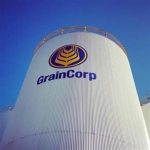 (Posted on 08/04/19)
GrainCorp Limited has announced its intention to demerge its global malting business, subject to shareholder and other approvals. The company's global malt business, 57% of the FY18 operating earnings (EBITDA), will be de-merged and listed separately.GrainCorp is a leading international agribusiness with diversified operations...