Commodities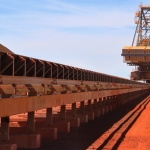 (Posted on 28/08/19)
Higher prices and record production from several of BHP operations contributed to strong operating cash flows during the first half of 2019.The company has used that cash to invest in attractive growth projects across the business and return a record amount to our shareholders.BHP Chief Executive Officer, Andrew Mackenzie said last...
(Posted on 28/08/19)
It is a completely new approach to the plant, processes, and machinery of industrial mills. With Mill E3, Bühler revolutionizes the milling industry and sets new standards in cost-effective building investment, project realisation time, and energy consumption. "After the introduction of automation 40 years ago, Mill E3...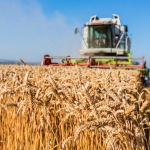 (Posted on 19/08/19)
The U.S. Department of Agriculture's (USDA) new proposed rule for regulating plant-based agricultural biotechnology products, as drafted, is "fundamentally flawed" and could contribute to future trade disruptions, the National Grain and Feed Association (NGFA) and several other grain- and oilseed-based agribusiness...
(Posted on 19/08/19)
BHP Mitsubishi Alliance, BMA, TAFE Queensland and CQUniversity Australia have announced a new multi-million dollar skills partnership that will support the introduction of new technology in mining.The key aim of the Queensland Future Skills Partnership is to fund and facilitate the fast-tracked development and delivery of new autonomy...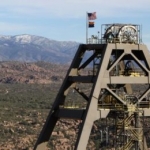 (Posted on 13/08/19)
Rio Tinto's Resolution Copper project in the US has achieved a major permitting milestone with the release of an independently prepared Draft Environmental Impact Statement (DEIS) for the project. The rigorous review, conducted by the US States Forest Service over a six year period included broad public engagement.Resolution...
(Posted on 13/08/19)
The Portland Cement Association (PCA), representing America's Cement Manufacturers, is pleased to announce additions to its executive team in Government Affairs, Communications and Finance. The PCA, founded in 1916, is the premier policy research, education, and market intelligence organization serving America's cement...