Commodities
(Posted on 07/01/19)
The USA's National Grain and Feed Association (NGFA) has commended the U.S. Department Agriculture's (USDA) issuance of the final rule for the National Bioengineered Disclosure Standard.As a member of the Steering Committee of the Safe Affordable Food Coalition, the NGFA said the rule, which USDA published on 20 December...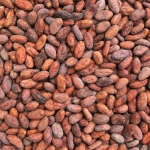 (Posted on 19/12/18)
Cargill has outlined its plan to eliminate deforestation from its cocoa supply chain. The Protect Our Planet plan provides concrete actions the company is taking to achieve 100 percent cocoa bean traceability and includes a commitment of "no further conversion" of any forest land in Ghana and Ivory Coast for cocoa production...
(Posted on 19/12/18)
The World Coal Association (WCA) has welcomed the publication of the Global Status of CCS: 2018 report calling on world leaders for enhanced support for CCS projects in order to meet the Paris Agreement targets.The report, published by the Global CCS Institute (GCCSI), gives an overview of current international climate discussions...
(Posted on 19/12/18)
Rio Tinto has completed the sale of its aluminium smelter at Dunkirk, France, to Liberty House for $500 million. Liberty House, which is part of the GFG Alliance (Gupta Family Group), has committed to continuing operations at the smelter and has announced plans for the development of additional activity around the site. As previously...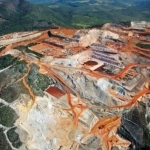 (Posted on 11/12/18)
Vale informs that it entered into a definitive agreement to buy Ferrous Resources Limited, a company that currently owns and operates iron ore mines closely located to Vale's operations in Minas Gerais, Brazil. The purchase price is US$ 550 million and the transaction is expected to occur in 2019, subject to various conditions precedent...
(Posted on 11/12/18)
UC RUSAL, one of the leading global aluminium producers, has been listed among the top 100 Best Emerging Markets performers by Vigeo Eiris. The rating includes global companies with the most advanced practice in sustainable development.The companies that are included in the list have received the highest scores within their sector...