Commodities
(Posted on 12/11/20)
In September 2020, the new manufacturing and service centre in Ankara, Turkey, startedits operations. Covering a total area of 14,000 square meters, including offices and 4workshop halls for 30 employees as a beginning, this new manufacturing and service centreexpands the global service network of thyssenkrupp Industrial Solutions...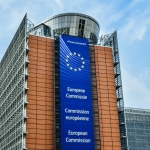 (Posted on 06/11/20)
European Fertilizer industry welcomes the Commission report providing fact-based evidence on significant government-induced distortions in the economy of Russia. The industry, which for many years grapples with a threat of injurious dumping, welcomes the fact the EU is now equipped with an additional instrument in the toolbox to...
(Posted on 06/11/20)
Rusal, a leading global aluminium producer, completes the installation of a modern automated system for cleaning crude aluminium in crucibles at the Khakas aluminium smelter (KhAZ).The Company has invested USD 2.7 million in the project. The introduction of the automated complex will result in an expansion in both the share of alloys...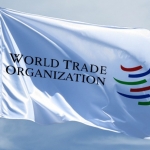 (Posted on 02/11/20)
The United States this week signalled its opposition to Nigeria's Ngozi Okonjo-Iweala to become the next director-general of the World Trade Organization, issuing a statement of support for the other candidate, Korean Trade Minister Yoo Myung-hee.After weeks of consultations, WTO announced two finalists on Oct. 8 to replace...
(Posted on 02/11/20)
Rusal's Aluminium production] in 3Q20 totaled 939 thousand tonnes (+1.3% quarter-on-quarter ("QoQ")), with Siberian smelters representing 93% of total aluminium output;In 3Q20, aluminium sales amounted to 1,008 thousand tonnes (up 3.3% QoQ). During this period, sales of value added products (VAP[2]) increased by...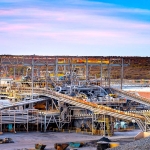 (Posted on 25/10/20)
BHP has executed a 15-year contract extension to its power purchase agreement (PPA) with energy provider Southern Cross Energy (SCE) for the supply of electricity to its Nickel West Goldfields based operations.The agreement extends the current arrangement to 2038, giving Nickel West access to all electricity produced by SCE.Nickel...