Commodities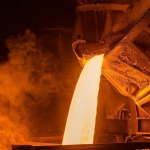 (Posted on 09/06/21)
The World Steel Association (worldsteel) has published the 2021 edition of World Steel in Figures. The publication provides a comprehensive overview of steel industry activities, stretching from crude steel production to apparent steel use, from indications of global steel trade flows to iron ore production and trade.Edwin Basson...
(Posted on 09/06/21)
Hill Dickinson has further strengthened its leading commodities practice by hiring established professional Iain Sharp as Partner in the Singapore office. As well as significantly enhancing the firm's commodities practice in Singapore, Iain will work closely with Hill Dickinson's shipping and trade lawyers in London,...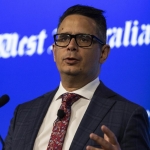 (Posted on 07/06/21)
Rio Tinto has appointed Ben Wyatt as a non-executive director. Mr Wyatt, an Australian citizen, will join the Board on 1 September 2021.Mr Wyatt brings extensive public policy, regulatory and international trade experience to the Board from his time as Treasurer and Aboriginal Affairs Minister in the Western Australian Government...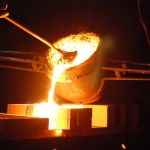 (Posted on 31/05/21)
Rio Tinto and Comptech are partnering to bring a new generation of aluminium alloys to the market for use in advanced technologies such as electric vehicles and 5G antennas. Rio Tinto's metallurgical experts have designed the alloys for the semi-solid Rheocasting process offered by Comptech, to meet the requirements of producing...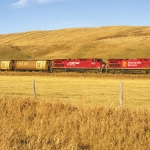 (Posted on 26/05/21)
On welcome news of the Canadian Grain Commission's fee reduction, effective August 1, 2021, Canada's grain farmers continue to underscore the need for comprehensive change to the organization's scope and services. As the voice of grain farmers in Ottawa, the Grain Growers of Canada recently submitted a series of...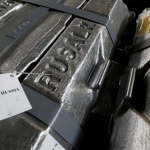 (Posted on 21/05/21)
Rusal, a leading aluminium producer, has announced that it is pursuing a demerger of its higher carbon assets to unlock value through the creation of two businesses with separate strategies. The Board of Directors has given approval to a proposal from management, which is in line with the Company's ambitious environmental...