Commodities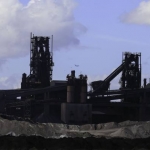 (Posted on 23/05/19)
TSSA General Secretary, Manuel Cortes, has written to the UK Government calling on Ministers to "do everything necessary to secure jobs at British Steel and safeguard the future of this strategically important business." TSSA is an independent trade union for the transport and travel trade industries.Cortes...
(Posted on 23/05/19)
Rusal, a leading global aluminium producer, has obtained a license to develop the Goryachegorsk nepheline mine, which provides the main raw material for the Achinsk alumina refinery.According to the initial analysis, the mine has sufficient reserves to ensure it is in operation for the next 60 years.The Achinsk alumina refinery...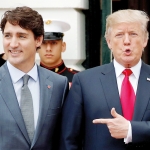 (Posted on 20/05/19)
The United States National Grain and Feed Association (NGFA) has commended the Trump administration and trade negotiators from the United States, Mexico and Canada for successfully completing talks that will lead to the removal of U.S. Section 232 tariffs on imports of steel and aluminum from the two countries, as well as Canada...
(Posted on 20/05/19)
Vale continues to work together with public authorities to provide clarifications to the population of Barão de Cocais (Minas Gerais). Approximately 1,600 residents of the city's Secondary Safety Zone (ZSS) attended a new emergency drill this Saturday, 18/5. The preventive action was implemented by the state Civil Defense...
(Posted on 20/05/19)
The demand for protein is expected to grow 70% over the next 30 years as the global population increases significantly. With an eye to complementing its focus on animal protein, Cargill has announced it will invest in Aleph Farms, a cultured meat company focused on growing complex meat varieties like steak.Cargill is participating...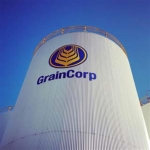 (Posted on 14/05/19)
Australia's largest grain handler has recorded $59 million half-year loss due to drought and the lowest East coast Australian grain production in 10 years.GrainCorp has reported underlying EBITDA1 for the half year ended 31 March 2019 of $27 million (HY18: $119 million)and an underlying net loss after tax2 of $48 million (HY18 net...