Commodities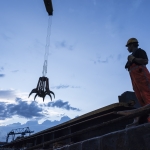 (Posted on 27/06/18)
The export of scrap from the port of Amsterdam is growing steadily. About 600,000 tons of scrap was exported in 2013 and by 2017 exports have increased to 1.6 million tons.Amsterdam based Maja stevedores plays a significant role in the handling of the export of steel scrap. The family run company, established in 1972, loaded 1.1...
(Posted on 27/06/18)
The World Cement Association (WCA) has warned of the growing pressures on the global cement industry and urges leading players to act together on climate change and transition to a low carbon production.With new regulations coming into force in a growing number of countries, such as the extension of the CO2 trading scheme, cement...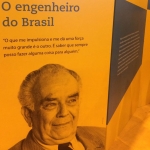 (Posted on 21/06/18)
With immense sadness, Vale has announced the passing of Eliezer Batista, the first person to hold the main position within the company. A two-time president of what was then, Companhia Vale do Rio Doce, Eliezer laid the ground work for the growth that would take place from the 1980s onwards, creating a long-term and large-volume...
(Posted on 21/06/18)
UC Rusal, a leading global aluminium producer, is pleased to announce the completion of the first stage of development of the Dian-Dian bauxite deposit in Guinea and the commencement of ore export shipments.During this first stage, Rusal has commissioned a mine with an annual capacity of 3 million tonnes of bauxite and has built...
(Posted on 21/06/18)
In a presentation to investors and analysts in Perth, Rio Tinto showcased its Pilbara operations, a world-class, leading-edge, fully integrated system.The presenters discussed how Rio Tinto's iron ore business will continue to deliver superior value by developing greater flexibility across its system of mines, rail and ports...
(Posted on 21/06/18)
A statement from U.S. Grains Council President and CEO Tom Sleight: "The farmers and exporters we represent have been here before regarding China and they are well aware of what it's like to deal with tariffs, counter-tariffs and policy restrictions. Since 2010, we have been adversely impacted by trade policy actions...