Commodities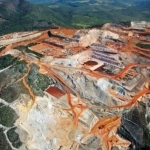 (Posted on 11/12/18)
Vale informs that it entered into a definitive agreement to buy Ferrous Resources Limited, a company that currently owns and operates iron ore mines closely located to Vale's operations in Minas Gerais, Brazil. The purchase price is US$ 550 million and the transaction is expected to occur in 2019, subject to various conditions precedent...
(Posted on 11/12/18)
UC RUSAL, one of the leading global aluminium producers, has been listed among the top 100 Best Emerging Markets performers by Vigeo Eiris. The rating includes global companies with the most advanced practice in sustainable development.The companies that are included in the list have received the highest scores within their sector...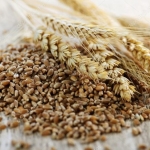 (Posted on 03/12/18)
Primary Industries and Regions SA (PIRSA)'s Crop and Pasture Report for Spring Crop Performance haws outlined the health of crops and pastures across the state of South Australia is quite varied with several districts in the state experiencing drought.Despite the below average harvest, the farmgate value of the state's crop is estimated...
(Posted on 03/12/18)
Melbourne, Australia based BHP has confirmed identification of a potential new iron oxide, copper, gold (IOCG) mineralised system, located 65 kilometres to the south east of BHP's operations at Olympic Dam in South Australia.As part of BHP's ongoing copper exploration program, four diamond drill holes, totalling 5346...
(Posted on 03/12/18)
Rio Tinto is to develop its most technologically advanced mine following the full approval of a $2.6 billion1 (A$3.5 billion) investment in the Koodaideri iron ore mine in Western Australia.Koodaideri will deliver a new production hub for Rio Tinto's world-class iron ore business in the Pilbara, incorporating a processing...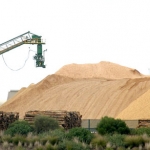 (Posted on 27/11/18)
Assistant Minister for Agriculture and Water Resources, Senator Richard Colbeck, welcomed the continued growth in the forestry sector as outlined in the Australian Bureau of Agricultural and Resource Economics and Sciences (ABARES) report.Minister Colbeck said the forestry sector was experiencing a strong surge in confidence and...