Commodities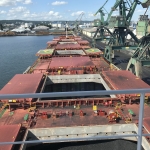 (Posted on 11/03/19)
EUBALTICA, the advisory and consultancy company for Morska Agencja Gdynia (MAG) in Poland has supplied information regarding coal imports to Poland in 2018 and coal production in January, 2019: Imports of hard coal to Poland amounted to 19.68 million tonnes in 2018, Deputy Minister of Energy Grzegorz Tobiszowski informed. The...
(Posted on 11/03/19)
Bühler Insect Technology Solutions, a pioneering provider of integrated solutions for insect rearing and processing, is combining its strengths with Alfa Laval, a world leader in heat transfer, separation and fluid handling. Together, they will offer advanced modular insect plant solutions to the booming insect industry.Rising...
(Posted on 11/03/19)
Rio Tinto has discovered copper-gold mineralisation at the Winu project in the Yeneena Basin of the Paterson Province in Western Australia. The Winu project is located approximately 130 km north of the Telfer mine and 350 km southeast of Port Hedland.The discovery was made by Rio Tinto Exploration (RTX) who are conducting a programme...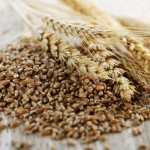 (Posted on 26/02/19)
The NGFA joined 59 other farm and agribusiness groups in signing a letter urging the US Congress not to propose cuts to federal crop insurance in the next budget proposals.In the Feb. 19 letter addressed to the House and Senate Budget committees, agricultural stakeholder groups noted that farm income has dropped...
(Posted on 26/02/19)
While Greek livestock and feed markets are developing slowly, specific segments, notably poultry and aqua production, are set to see major progress. Although the country is not the largest market, Greece's aqua, poultry, and feed sectors are hungry for high quality protein ingredients especially because of the shortages and...
(Posted on 26/02/19)
The Mineral Products Association has welcomed the publication of the latest UK Extractive Industries Transparency Initiative report.The UK Minerals industry, including MPA, Government and Civil Society have worked together to implement the EITI initiative in the UK as a further step to help improve public information and dialogue...