Commodities
(Posted on 31/01/20)
ArcelorMittal has been recognised by CDP for its leadership on corporate transparency and action on climate change from among over 8,000 companies worldwide who were scored on their 2019 disclosures. ArcelorMittal scored an A- in the 2019 CDP Climate Change assessment, an improvement from C in 2017, which means the company has now...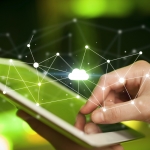 (Posted on 27/01/20)
The founding members of the Covantis initiative, which aims to modernize global trade operations, have announced the selection of ConsenSys, a market-leading Ethereum blockchain technology company, as the lead technology partner to develop its transformative platform."The founders set up a robust selection process, including...
(Posted on 27/01/20)
In his role as the president pro tempore of the US Senate, Sen. Chuck Grassley, R-Iowa, signed the United States-Mexico-Canada Agreement (USMCA) in a ceremony on 22 January, officially sending the trade legislation to President Donald Trump for his signature. There are reports the president plans to sign the accord at a Jan. 29...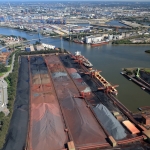 (Posted on 21/01/20)
According to preliminary calculations by the German Coal Importers Association (Verein der Kohlenimporteure e. V.), which represents the interests of the imported hard coal market in Germany., world trade in hard coal increased by 0.7 % to 1,218 million tonnes in 2019, and global hard coal production increased by 2.0 % to 7.2 billion...
(Posted on 21/01/20)
Rio Tinto chief executive J-S Jacques said "We finished the year with good momentum, particularly in our Pilbara iron ore operations and in bauxite, despite having experienced some operational challenges in 2019. We are increasing our investment, with $2.25 billion of high-return projects in iron ore and copper approved in...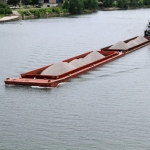 (Posted on 14/01/20)
The National Grain and Feed Association (NGFA) in the USA has announced a partnership with essDOCS, a company that enables paperless trade, to implement a project that will digitize barge trading documents, such as bills of lading, so that they may be transmitted electronically – a huge cost savings to the industry.The industry...