Commodities
(Posted on 27/06/19)
RUSAL, one of the leading global aluminium producers, is launching a potroom control system as part of its production efficiency improvement strategy. Such a development will use advanced scientific and methodological approaches based on forecast analytics known as 'BigData'.The development and implementation of the...
(Posted on 27/06/19)
Hill Dickinson has announce the strategic acquisition of two partners for its growing commodities team.Experienced energy sector lawyers Mark Aspinall and Paul Sinnott have joined Hill Dickinson from Eversheds and will operate from the firm's London office.Welcoming them, team leader Jeff Isaacs said: 'We are excited...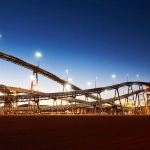 (Posted on 21/06/19)
BHP and Mitsubishi Development Pty Ltd have signed an MOU agreement to work together in the pursuit of emissions reductions, including from the life-cycle use of marketed products.In Tokyo today, BHP Chief Executive Officer, Andrew Mackenzie, said the MOU marked the start of an important collaboration with one of BHP's essential...
(Posted on 21/06/19)
A May 2019 report from CoBank forecasts feed demand from China and Southeast Asia will drop significantly due to African Swine Fever, trimming U.S. feed and grain exports.The report, "African Swine Fever Implications for U.S. Ag," notes that it is yet unknown how much and for how long China's pork industry will...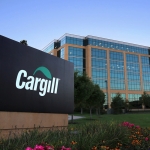 (Posted on 17/06/19)
Cargill has released a collection of sustainability reports across four key businesses: Aqua Nutrition; Cocoa and Chocolate; Ocean Transportation; and Premix and Nutrition.The 2018 reports reflect Cargill's comprehensive approach to sustainability, with a focus on creating connections across industry, government and...
(Posted on 17/06/19)
Rio Tinto has disclosed additional information in relation to its global tailings facilities at www.riotinto.com/tailings. The latest disclosure builds on the detailed information provided on each of the company's global tailings facilities on 20 February 2019, when Rio Tinto also published its Group Procedure and its Standard for...