Commodities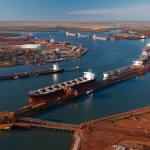 (Posted on 21/07/19)
BHP has released the world's first bulk carrier tender for LNG-fuelled transport for up to 27 million tonnes of its iron ore.Introducing LNG-fuelled ships into BHP's maritime supply chain will eliminate NOx (nitrogen oxide) and SOx (sulphur oxide) emissions and significantly reduce CO2 emissions along the busiest bulk...
(Posted on 21/07/19)
German Coal Importers Association e. V. (VDKi), which represents the interests of the imported hard coal market in Germany has announced that World Trade in Hard Coal Rose by 4.7% in 2018. The association believes that Hard Coal Can Prevent Stress in the Electric Power System in Germany.Hard coal-fired power plants secure supply...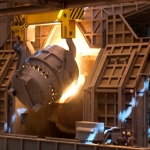 (Posted on 07/07/19)
ArcelorMittal has announced that it completed the sale to Liberty House Group of several steelmaking assets that form the divestment package the Company agreed with the European Commission during its merger control investigation into the Company's acquisition of Ilva S.p.A.Assets included within the divestment package are:...
(Posted on 07/07/19)
Cargill and InnovaFeed have entered into a strategic partnership to bring sustainable and innovative feed options to the animal nutrition industry. Through the partnership, Cargill and InnovaFeed will collaborate to jointly market fish feed which includes insect protein, enabling both partners to support the growth of sustainable...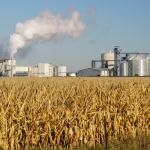 (Posted on 04/07/19)
With the goal of engaging a broad array of global ethanol leaders about the benefits of expanding global ethanol use, the U.S. Grains Council (USGC), Growth Energy and the Renewable Fuels Association (RFA) announce registration is open for the first-ever Global Ethanol Summit (GES), scheduled for Oct. 13-15, 2019, in Washington...
(Posted on 04/07/19)
The International Fertilizer Association welcomes the FAO Code of Conduct, which was officially approved this week during the FAO Conference."IFA and our members around the world, welcome the Code as a useful framework for nutrient stewardship, which is aligned with the commitments of the fertilizer industry," stated...