Commodities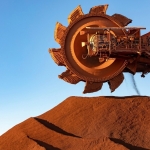 (Posted on 09/08/23)
BHP Chief Executive Officer, Mike Henry has reported that, "The financial year was marked by the deaths of Jody Byrne and Nathan Scholz. These tragic events underscore the absolute importance of safety and we are resolute in our commitment to eliminating fatalities and serious injuries at BHP."BHP finished the year with...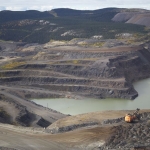 (Posted on 09/08/23)
Rio Tinto and H2 Green Steel, an industrial startup establishing large scale production of green steel, have signed a multi-year supply agreement for high grade direct reduction iron ore pellets from Rio Tinto's Iron Ore Company of Canada (IOC) operations. Rio Tinto will also purchase and on-sell a part of the surplus low...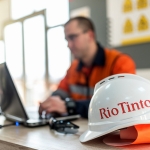 (Posted on 01/08/23)
Rio Tinto has committed $150 million to create a Centre for Future Materials led by Imperial College London to find innovative ways to provide the materials the world needs for the energy transition.The 'Rio Tinto Centre for Future Materials' will fund research programmes to transform the way vital materials are produced...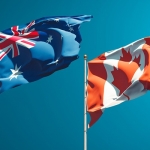 (Posted on 25/07/23)
Opportunities for Australia and Canada to accelerate the development of critical minerals, deepen trade ties and increase collaboration were some of the key themes at the Australia-Canada Economic Leadership Forum, held in Toronto, Canada.The event brought together public and private sector leaders from Australia and Canada to discuss...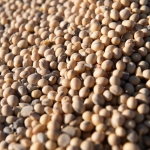 (Posted on 20/07/23)
The National Grain and Feed Association (NGFA) have commended the U.S. Department of Agriculture (USDA) for issuing final rules to remove "Soybeans of Other Colors" (SBOC) as a grading factor for determining soybean quality.The NGFA, established in 1896, consists of grain, feed, processing, exporting and other...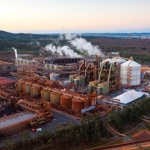 (Posted on 14/07/23)
Rio Tinto and Sumitomo Corporation will build a first-of-a-kind hydrogen plant in Gladstone, Australia, as part of a A$111.1 million programme aimed at lowering carbon emissions from the alumina refining process.The Yarwun Hydrogen Calcination Pilot Demonstration Programme received the green light after a A$32.1 million co-funding...