Commodities
(Posted on 27/01/20)
In his role as the president pro tempore of the US Senate, Sen. Chuck Grassley, R-Iowa, signed the United States-Mexico-Canada Agreement (USMCA) in a ceremony on 22 January, officially sending the trade legislation to President Donald Trump for his signature. There are reports the president plans to sign the accord at a Jan. 29...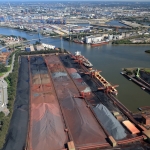 (Posted on 21/01/20)
According to preliminary calculations by the German Coal Importers Association (Verein der Kohlenimporteure e. V.), which represents the interests of the imported hard coal market in Germany., world trade in hard coal increased by 0.7 % to 1,218 million tonnes in 2019, and global hard coal production increased by 2.0 % to 7.2 billion...
(Posted on 21/01/20)
Rio Tinto chief executive J-S Jacques said "We finished the year with good momentum, particularly in our Pilbara iron ore operations and in bauxite, despite having experienced some operational challenges in 2019. We are increasing our investment, with $2.25 billion of high-return projects in iron ore and copper approved in...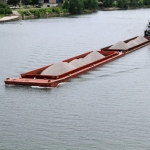 (Posted on 14/01/20)
The National Grain and Feed Association (NGFA) in the USA has announced a partnership with essDOCS, a company that enables paperless trade, to implement a project that will digitize barge trading documents, such as bills of lading, so that they may be transmitted electronically – a huge cost savings to the industry.The industry...
(Posted on 14/01/20)
Rio Tinto has awarded Perth-based company Mondium a contract valued at approximately A$400 million for the design and construction of the Western Turner Syncline Phase 2 (WTS2) mine in the Pilbara region of Western Australia.Mondium will undertake all engineering and design, procurement and site construction works associated with...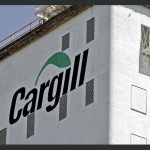 (Posted on 08/01/20)
Cargill has reported results for the fiscal 2020 second quarter ended Nov. 30, 2019."We saw very good execution from our global teams throughout the quarter, as they focused on delivering what matters for our customers," said Dave MacLennan, Cargill's chairman and chief executive officer. "Our ongoing transformation...