Commodities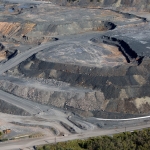 (Posted on 18/04/19)
Rio Tinto chief executive J-S Jacques has said, on the release of first quarter production results, "Our iron ore business faced several challenges at the start of this year, particularly from tropical cyclones. As a result, and following the continuing assessment of damage at the port resulting from the cyclones and other...
(Posted on 18/04/19)
BHP has released its operational review for the nine moinths ended 31st MarchBHP Chief Executive Officer, Andrew Mackenzie, said: "During the March 2019 quarter, we had a strong operational performance despite weather impacts across Australia and Chile. We approved Atlantis Phase 3 and now have five major projects under development...
(Posted on 18/04/19)
RUSAL, one of the leading global aluminium producers, and Braidy Industries Inc., a US base holding company which owns both Veloxint, an MIT-incubated lightweighting solutions company, and NanoAl, a Northwestern University incubated materials research and technology company, have announced an intent to establish a joint project...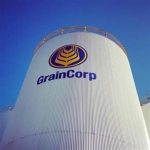 (Posted on 08/04/19)
GrainCorp Limited has announced its intention to demerge its global malting business, subject to shareholder and other approvals. The company's global malt business, 57% of the FY18 operating earnings (EBITDA), will be de-merged and listed separately.GrainCorp is a leading international agribusiness with diversified operations...
(Posted on 08/04/19)
The USA Aluminum Association has released a joint letter with the Aluminium Association of Canada and IMEDAL calling for the administration to reinstate quota-free exemptions from the aluminum tariffs for Canada and Mexico before the United States-Mexico-Canada Agreement (USMCA) is implemented.The full text of the letter is below...
(Posted on 08/04/19)
The International Energy Agency (IEA) released its annual Global Energy & CO2 Status Report assessing global energy consumption and related-emission trends for 2018.The World Coal Association in a statement said:Our position on the climate and energy has always been clear – we support a balanced approach that...