Commodities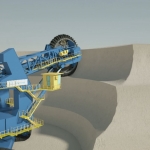 (Posted on 11/10/18)
thyssenkrupp Industrial Solutions, a leading partner for the engineering, construction and service of industrial plants and systems, has signed a contract to supply a large-scale continuous mining system to Italian-Thai Development PLC (ITD). ITD is a Thailand's leading integrated construction firm with wide experiences and...
(Posted on 11/10/18)
Rio Tinto and Hancock Prospecting have opened a new mine at Hope Downs in the Pilbara, Western Australia. The joint venture partners also approved an investment in greater automation, driving productivity and improving safety.Development of the Baby Hope deposit will help sustain existing capacity at the Hope Downs 1 operation,...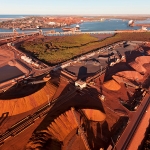 (Posted on 04/10/18)
Rio Tinto, together with joint venture partners Mitsui and Nippon Steel & Sumitomo Metal, have approved an investment of $1.55 billion (Rio Tinto's 53 per cent share $820 million) to sustain production capacity at two projects which form part of the Robe River Joint Venture in the Pilbara region of Western Australia.The joint...
(Posted on 04/10/18)
DuPont Tate & Lyle Bio Products Company, LLC, a manufacturer of natural and renewably sourced ingredients, opened a new warehouse and distribution center located at its world-class manufacturing site in Loudon, Tennessee. The new facility will create a streamlined approach to servicing global customers who require various packaging...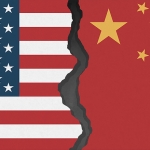 (Posted on 28/09/18)
With the U.S. government's announcement last week on the imposition of an additional $200 billion in protective trade tariffs against Chinese imports, the American Association of Port Authorities (AAPA) – the unified and recognized voice of America's seaports – continues to urge the Administration and federal...
(Posted on 28/09/18)
At Microsoft Ignite, Bühler has officially launches MoisturePro, a cloud-based digital service that drives significant improvements in yield and reduces energy costs and the environmental footprint of thermal processing in the food and feed industry. Harnessing the power of cloud connectivity, it can deliver a return on investment...