Commodities
(Posted on 26/02/19)
The Mineral Products Association has welcomed the publication of the latest UK Extractive Industries Transparency Initiative report.The UK Minerals industry, including MPA, Government and Civil Society have worked together to implement the EITI initiative in the UK as a further step to help improve public information and dialogue...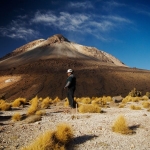 (Posted on 12/02/19)
Glencore is one of the world's largest global diversified natural resource companies and a major producer and marketer of more than 90 commodities. The Group's operations comprise around 150 mining and metallurgical sites, oil production assets and agricultural facilities.With a strong footprint in both established and emerging...
(Posted on 12/02/19)
US National feed and Grain Association (NGFA) helped organize and participated in a Feb. 7 meet-and-greet with Commodity Futures Trading Commission (CFTC) nominee Heath Tarbert, during which he discussed his views on hedging, high-frequency trading and user fees, among other topics. Tarbert currently is assistant secretary...
(Posted on 12/02/19)
The Bühler Group continued its positive development in 2018. All businesses achieved organic growth. Haas was successfully integrated into the Bühler Group in 2018 and contributed to Bühler's success. Group turnover increased by 22% to CHF 3.3 billion. The Bühler Group has further strengthened its strategic...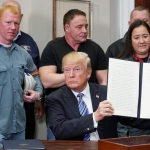 (Posted on 31/01/19)
The heads of several steel industry associations in the United States remained divided on the effectiveness of the Section 232 tariffs on US steel imports, but found some common ground on the subject of the yet to be signed US-Mexico-Canada Agreement (USMCA).With no end to the Section 232 tariffs on US imports of steel in sight,...
(Posted on 31/01/19)
The Coal Importers Association of Germany has commented on how it believes hard coal bears the brunt of the recommendations of the German Commission on Growth Structural change and employment.The Coal Importers Association e. V. (VDKi) represents the interests of the imported hard coal market in Germany. The German and European...