Commodities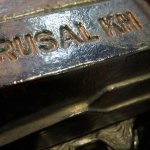 (Posted on 02/02/20)
Rusal, one of the world's largest aluminium producers, has invested approximately 600 million roubles as part of an eco-friendly modernization of its coke-calcining kiln at the Volgograd aluminium smelter (VgAZ).Following this modernization, the kiln's output capacity has now increased to 12 tonnes per hour as compared...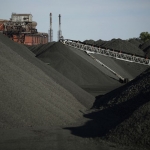 (Posted on 31/01/20)
Cleveland-Cliffs Inc., the largest and oldest independent iron ore mining company in the United States, and AK Steel Holding Corporation have announced that, in connection with the previously announced exchange offers by Cliffs and consent solicitations by AK Steel Corporation, a wholly owned subsidiary of AK Steel, the requisite...
(Posted on 31/01/20)
SSY Futures Ltd is pleased to announce that it has arranged the first trade in Mid-Western Aluminium Delivery Premium options. The trade was for 250 metric tonnes per month of the contract for settlement basis the third quarter of 2020 against an index published by Platts. The call option has a strike of 17c per pound, and was at...
(Posted on 31/01/20)
ArcelorMittal has been recognised by CDP for its leadership on corporate transparency and action on climate change from among over 8,000 companies worldwide who were scored on their 2019 disclosures. ArcelorMittal scored an A- in the 2019 CDP Climate Change assessment, an improvement from C in 2017, which means the company has now...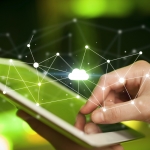 (Posted on 27/01/20)
The founding members of the Covantis initiative, which aims to modernize global trade operations, have announced the selection of ConsenSys, a market-leading Ethereum blockchain technology company, as the lead technology partner to develop its transformative platform."The founders set up a robust selection process, including...
(Posted on 27/01/20)
In his role as the president pro tempore of the US Senate, Sen. Chuck Grassley, R-Iowa, signed the United States-Mexico-Canada Agreement (USMCA) in a ceremony on 22 January, officially sending the trade legislation to President Donald Trump for his signature. There are reports the president plans to sign the accord at a Jan. 29...