US wheat growers express "unease" on final WOTUS Rule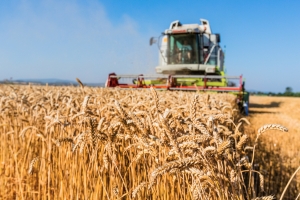 (Posted on 04/09/23)
The Environmental Protection Agency (EPA) and the Army Corps in the USA have announced the final definition of the Water of the United States (WOTUS) rule. The National Association of Wheat Growers released this statement:
"While NAWG acknowledges that the EPA and Army Corps have taken steps to address the aspects of the 2023 Waters of the US regulation that the Supreme Court's Sackett decision rendered invalid, we cannot help but express our unease with the outcome," said NAWG CEO, Chandler Goule.
"While we recognize the intent to bring more clarity to wheat growers concerning waters subject to Clean Water Act jurisdiction, we are concerned about the repercussions for our members' farming operations. The intricate 'significant nexus' standard posed challenges for our growers, both in comprehension and alignment with the Clean Water Act. NAWG is disappointed both agencies are proceeding with these regulatory adjustments without public consultation on the proposed changes prior to finalizing the regulation."
NAWG is the primary policy representative in Washington D.C. for wheat growers, working to ensure a better future for America's growers, the industry and the general public. NAWG works with a team of 20 state wheat grower organizations to benefit the wheat industry at the national level. From their offices on Capitol Hill, NAWG's staff members are in constant contact with state association representatives, NAWG grower leaders, Members of Congress, Congressional staff members, Administration officials and the public.
In 1950, a handful of wheat growers from across the country formed the National Association of Wheat Growers to work toward common solutions and make decisions for the future of America's wheat producers. Decades later, NAWG continues to focus on the policies of the U.S. government that affect the livelihoods of U.S. wheat producers.
Latest News
(Posted on 26/09/23)
Vale has announced that it signed a MOU with the Port of Açu to study the development of a Mega... Read more
(Posted on 26/09/23)
The European Soy Monitor 2021 has been published, containing an overview of estimations on the use of... Read more
(Posted on 19/09/23)
BHP contributed $60 billion (AUD) in economic value to the Australian economy in the 2023 financial... Read more
(Posted on 19/09/23)
BHP contributed $60 billion (AUD) in economic value to the Australian economy in the 2023 financial... Read more
(Posted on 19/09/23)
Trafigura Group Pte Ltd. has announced an evolution of its executive team to further strengthen leadership... Read more
(Posted on 12/09/23)
The Food and Agricultural Organisation of the United Nations (FAO) forecast for global cereal production... Read more
(Posted on 08/09/23)
Rio Tinto has appointed Jérôme Pécresse to lead its Aluminium business, succeeding... Read more
(Posted on 28/08/23)
Despite the many and varied categories of cargo damage faced by shipowners transporting grain cargoes... Read more
(Posted on 28/08/23)
Rio Tinto and First Quantum Minerals have completed a transaction to form a joint venture that will... Read more
(Posted on 21/08/23)
Aluminum Association president & CEO Charles Johnson released the following statement on the one... Read more