Rio Tinto appoints new Aluminium Chief Executive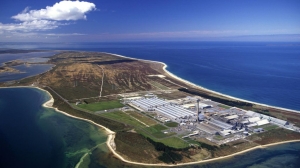 (Posted on 08/09/23)
Rio Tinto has appointed Jérôme Pécresse to lead its Aluminium business, succeeding Ivan Vella. Jérôme, who was until recently President and CEO of General Electric (GE) Renewable Energy, will join Rio Tinto on 23 October 2023.
Jérôme is a French citizen with over 30 years of business experience, including senior leadership roles in global companies in the mining and energy fields. He joined GE in 2015, when GE completed its acquisition of Alstom's energy activities, as President and CEO of GE Renewable Energy. With 40,000 employees around the world, GE Renewable Energy had the broadest portfolio of equipment, projects and services in the industry, across hydropower, solar and storage, onshore and offshore wind, as well as for the electricity grid. At Alstom, Jérôme also led the company's Renewable Energy business.
Before joining Alstom in 2011, Jérôme spent 13 years in the mining and metals processing industry at Paris-based global industrial minerals producer Imerys in various roles and ultimately as Chief Operating Officer. Jérôme started his career at Credit Suisse First Boston and is a graduate from Ecole Polytechnique and Ecole Nationale des Ponts et Chaussées.
Rio Tinto Chief Executive Jakob Stausholm said: "Jérôme brings a wealth of experience across renewable energy, mining, business development and strategy, ideal for shaping our industry leading aluminium business for a low carbon future. I look forward to welcoming Jérôme to Rio Tinto and to the diverse contribution I know he will make to our business at this critical moment for our industry."
Jérôme Pécresse said: "I am thrilled to be joining Rio Tinto to continue building a stronger
Latest News
(Posted on 26/09/23)
Vale has announced that it signed a MOU with the Port of Açu to study the development of a Mega... Read more
(Posted on 26/09/23)
The European Soy Monitor 2021 has been published, containing an overview of estimations on the use of... Read more
(Posted on 19/09/23)
BHP contributed $60 billion (AUD) in economic value to the Australian economy in the 2023 financial... Read more
(Posted on 19/09/23)
BHP contributed $60 billion (AUD) in economic value to the Australian economy in the 2023 financial... Read more
(Posted on 19/09/23)
Trafigura Group Pte Ltd. has announced an evolution of its executive team to further strengthen leadership... Read more
(Posted on 12/09/23)
The Food and Agricultural Organisation of the United Nations (FAO) forecast for global cereal production... Read more
(Posted on 04/09/23)
The Environmental Protection Agency (EPA) and the Army Corps in the USA have announced the final definition... Read more
(Posted on 28/08/23)
Despite the many and varied categories of cargo damage faced by shipowners transporting grain cargoes... Read more
(Posted on 28/08/23)
Rio Tinto and First Quantum Minerals have completed a transaction to form a joint venture that will... Read more
(Posted on 21/08/23)
Aluminum Association president & CEO Charles Johnson released the following statement on the one... Read more