Commodities
(Posted on 04/10/18)
DuPont Tate & Lyle Bio Products Company, LLC, a manufacturer of natural and renewably sourced ingredients, opened a new warehouse and distribution center located at its world-class manufacturing site in Loudon, Tennessee. The new facility will create a streamlined approach to servicing global customers who require various packaging...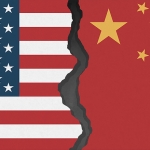 (Posted on 28/09/18)
With the U.S. government's announcement last week on the imposition of an additional $200 billion in protective trade tariffs against Chinese imports, the American Association of Port Authorities (AAPA) – the unified and recognized voice of America's seaports – continues to urge the Administration and federal...
(Posted on 28/09/18)
At Microsoft Ignite, Bühler has officially launches MoisturePro, a cloud-based digital service that drives significant improvements in yield and reduces energy costs and the environmental footprint of thermal processing in the food and feed industry. Harnessing the power of cloud connectivity, it can deliver a return on investment...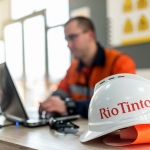 (Posted on 20/09/18)
Rio Tinto has unveiled the details of how it intends to return approximately $3.2 billion of post-tax coal disposal proceeds to its shareholders. The proceeds will be returned through a $3.2 billion share buy-back programme (the "Programme"), combining an off-market buy-back tender targeting up to 41.2 million...
(Posted on 20/09/18)
The American Iron and Steel Institute (AISI) has reported that for the month of July 2018, U.S. steel mills shipped 7,911,228 net tons, a 1.0 percent decrease from the 7,988,026 net tons shipped in the previous month, June 2018, and a 5.8 percent increase from the 7,480,241 net tons shipped in July 2017. AISI serves as the voice...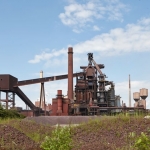 (Posted on 14/09/18)
In response to media speculation, ArcelorMittal has confirmed that on 10 September 2018, it submitted a revised proposal to Essar Steel India Limited's (ESIL) Committee of Creditors for the acquisition of ESIL. The Company can also confirm that media reports speculating on the financial value of the revised offer are...