Commodities
(Posted on 14/05/18)
Foil tray manufacturer, Advanta, has released an infographic which summarises key facts and figures about the aluminium market. As the negative impact of plastic packaging continues to make headlines, the business aims to raise awareness of the alternatives available, like aluminium.57 million tonnes of aluminium is produced each...
(Posted on 14/05/18)
The Minerals Council of Australia's interim Chief Executive, David Byers believes that the 2018-19 Budget's economic and fiscal outlook is once again heavily reliant on strong growth in resources exports and a significant contribution by the mining sector to rising government tax receipts.The MCA represents Australia...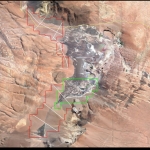 (Posted on 09/05/18)
Wealth Minerals Ltd., a mineral resource company focussed on the acquisition and development of lithium projects in Chile, South America, is finalizing a drill contract and expects to begin drilling before the end of May 2018. Drilling will consist of three drill holes to test priority drill targets identified during Transient Electromagnetic...
(Posted on 09/05/18)
Construction has started on Europe's first specialised steel plant in 40 years. Voestalpine is building a €350m factory in Kapfenberg, south west of Vienna, Austria.The plant, which should take three years to complete, will be highly digitised, relying more on computer-monitoring of machines rather than the workforce...
(Posted on 09/05/18)
Growers are one step closer to accessing wheat varieties that can compete better against weeds, particularly herbicide resistant ryegrass.The first weed-competitive wheat lines were delivered to commercial breeders in April 2018 for preliminary yield and quality testing and, if successful, varieties may be available to growers within...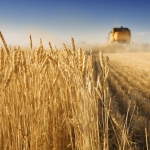 (Posted on 02/05/18)
Bunge Limited has reported a Q1 GAAP EPS of $(0.20); $(0.06) on an adjusted basis that includes $120 million ofnegative mark-to-market on forward oilseed crushing contracts.Higher Food and Ingredients results was driven by lower costs and stronger demandSoren Schroder, Bunge's Chief Executive Officer, commented, "During the first...