Commodities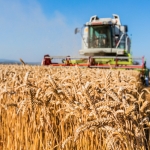 (Posted on 28/08/20)
The National Grain and Feed Association (NGFA) in the USA is launching its second-annual Harvest Safety Week on Aug. 31-Sept. 4. During this virtual event, NGFA provides safety resources particularly useful during the fall harvest to NGFA members' inboxes each day.NGFA, established in 1896, consists of more than 1,000 grain...
(Posted on 28/08/20)
One might question how COVID-19 and U.S. Soy exports are related. For many, this might be a far stretch, but not for Tanner Ehmke, an economist with CoBank Knowledge Exchange.While coronavirus continues to grow around the world, especially in the United States, some areas of the world appear to have gotten it contained.While those...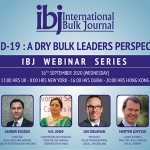 (Posted on 26/08/20)
Launched in 1981, IBJ has an established track record of keeping the global bulk cargo handling and shipping industry informed thorough its magazine, e-newsletter/website and IBJ Awards. This years' IBJ Awards in Rotterdam have been postponed until November 2021, so to bring the global dry bulk industry together, IBJ has assembled...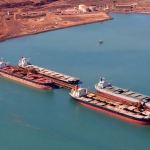 (Posted on 17/08/20)
The World Trade Organization's (WTO) Secretariat has published a new informational note warning of possible increases in trade costs resulting from disruptions precipitated by the COVID-19 pandemic.The WTO report examines the pandemic's impact on key components of trade costs, particularly those concerning trade...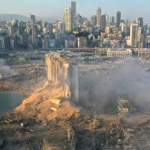 (Posted on 10/08/20)
Last week's explosions at the port of Beirut have deeply touched the world's fertilizer industry. The extremely powerful second blast resulted in at least 158 deaths, 6,000 injuries, and US$10–15 billion in property damage, and made an estimated 300,000 people homeless. The blast has been linked to about 2,750...
(Posted on 10/08/20)
Rio Tinto has reiterated its determination to ensure that the destruction of heritage sites of exceptional archaeological and cultural significance, such as the Juukan rockshelters, never occurs again.In its submission to the Australian Parliamentary Inquiry into the destruction of the rockshelters at the Juukan Gorge in the Pilbara...