Commodities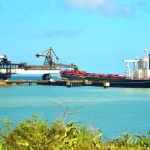 (Posted on 05/07/21)
BHP has announced that it has signed a Sale and Purchase Agreement with Glencore to divest its 33.3 per cent interest in Cerrejón, a non-operated energy coal joint venture in Colombia, for US$294 million cash consideration.The transaction has an effective economic date of 31 December 2020. The purchase price is subject to...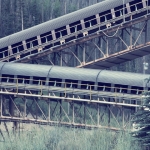 (Posted on 01/07/21)
Galena Asset Management, a wholly-owned investment subsidiary of Trafigura, one of the world's leading independent commodity trading companies, has successfully completed the first funding within a USD155 million, closed-ended three-year Committed Prepayment Portfolio Fund. The Galena Commodity Credit Fund, a first of its...
(Posted on 01/07/21)
Rio Tinto has declared force majeure on customer contracts at Richards Bay Minerals (RBM) in South Africa due to an escalation in the security situation at the operations. This has led to the decision to cease operations until the safety and security position improves.Rio Tinto chief executive Minerals, Sinead Kaufman, said: &ldquo...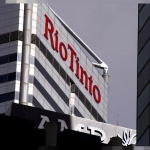 (Posted on 28/06/21)
Rio Tinto, a leading global mining and metals company, and Schneider Electric, the leader in digital transformation of energy management and automation, have signed a memorandum of understanding (MoU) for a first of its kind collaboration to develop a circular and sustainable market ecosystem for both companies and their customers...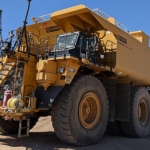 (Posted on 22/06/21)
Rio Tinto will deploy the world's first fully autonomous water trucks at its $2.6 billion Gudai-Darri iron ore mine in Western Australia's Pilbara region. The new vehicles, primarily used for dust suppression on site, will enhance productivity by enabling mine operations to digitally track water consumption and reduce...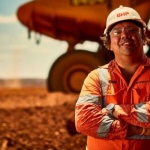 (Posted on 18/06/21)
BHP has selected Amazon Web Services (AWS) and Microsoft as long-term cloud providers to help improve safety, productivity, and reliability across its global operated assets.The collaborations with AWS and Microsoft will support two distinct parts of BHP's operations.AWS will power BHP's digital transformation by providing...