Commodities
(Posted on 03/09/18)
Russian agriculture holding company Steppe plans to ramp up grain exports sharply this season, part of its bid to become one of top five traders of Russian grain by 2020, the company said in a statement.Steppe, part of Russian business conglomerate Sistema , will also seek to join the supplier list of Egypt's state-run...
(Posted on 03/09/18)
China is continuing to set the pace in deploying carbon capture and storage (CCS) as a vital climate change technology with the announcement that the Jilin CCS facility has reached a storage capacity of 0.6 million tonnes of CO2 per annum.This makes Jilin CCS the world's 18th large-scale CCS facility in operation...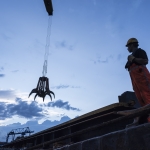 (Posted on 28/08/18)
The export of scrap from the port of Amsterdam is growing steadily. About 600,000 tons of scrap was exported in 2013 and by 2017 exports have increased to 1.6 million tons.Amsterdam based Maja stevedores plays a significant role in the handling of the export of steel scrap. The family run company, established in 1972, loaded over...
(Posted on 28/08/18)
World crude steel production for the 64 countries reporting to the World Steel Association (Worldsteel) was 154.6 million tonnes (Mt) in July 2018, a 5.8% increase compared to July 2017Worldsteel is one of the largest and most dynamic industry associations in the world. Members represent approximately 85% of the world's steel production...
(Posted on 28/08/18)
BHP has released its full year results and Andrew Mackenzie, Chief Executive Officer and Peter Beaven, Chief Financial Officer reviewed the Company's operating and financial performance:Following BHP's sale of the Onshore US assets, as announced on 27 July 2018, the contribution of these assets has been presented in...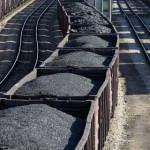 (Posted on 16/08/18)
The US coal export market is expected to stay strong through next year, but shifting international dynamics and domestic logistics hiccups could upset the outlook.New coal power plants outside the US, along with infrastructure constraints and domestic sales quotas in some countries, are helping to keep the worldwide supply and demand...