Commodities
(Posted on 02/08/18)
Rio Tinto has completed the sale of its remaining coal assets in Queensland, Australia, for $3.95 billion. The transactions include the sale of Rio Tinto's interests in the Hail Creek coal mine and Valeria coal development project to Glencore for $1.7 billion, and its interest in the Kestrel underground coal mine to a consortium...
(Posted on 02/08/18)
A new report to the UK Government says carbon capture utilisation and storage (CCUS) has a key role to play in decarbonising the country and unlocking major economic, social and environmental benefits.The report, Delivering Clean Growth: CCUS Cost Challenge Taskforce Report, makes a series of recommendations towards lowering...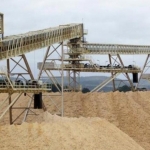 (Posted on 26/07/18)
LINX Cargo Care Group, and its subsidiary C3 Limited, has announced that it has been successful in its bid to acquire Pedersen Group, a market leading provider of wood chipping and woodyard management services to pulp and paper mills, and forest owners in Australia and New Zealand.Pedersen Group handles over 8.3 million tonnes per...
(Posted on 26/07/18)
Grain farmers across Canada welcome the Government's renewed focus on trade diversification and look forward to working with the new Ministers tasked with delivering on that focus. Hard working grain farmers support the Government's ambitious trade agenda and will be strong partners for Minister Carr in his role as Minister...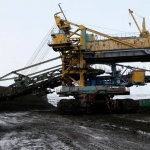 (Posted on 19/07/18)
The German Coal Importer Association (Verein der Kohlenimporteure e. V.) have reported that the use of hard coal for power generation in Germany has fallen dramatically in 2017 (-17%). For 2018, a decline of more than 20% is expected. This is mainly due to the increased feed-in of renewable energy sources, in particular wind energy...
(Posted on 19/07/18)
The Mineral Resources' acquisition of Koolyanobbing iron ore mine will allow iron ore exports from Esperance to continue with Australia's state Government working towards a positive outcome for Esperance.Australian Premier, Mark McGowan has moved to reassure Esperance that iron ore exports at the local port remained a...