Commodities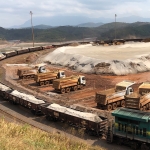 (Posted on 14/04/22)
A report by the University of Queensland and the University of Geneva indicates that sand from iron ore production can reduce carbon emissionsThe University of Queensland (UQ), through its Sustainable Minerals Institute (SMI), and the University of Geneva (UNIGE) has released a report indicating that sand from the ore production...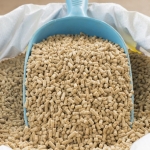 (Posted on 12/04/22)
FEFAC and ITC have announced that five more schemes offering responsible soy products to the European feed market have successfully passed the independent benchmarking process against the FEFAC Soy Sourcing Guidelines 2021. The FEFAC represents, defends and promotes the interests of the European compound feed and premix industry...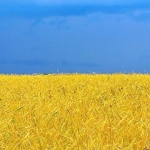 (Posted on 01/04/22)
The National Grain and Feed Association (NGFA) in the USA has urged Agriculture Secretary Tom Vilsack to provide flexibility for Conservation Reserve Program (CRP) acres to help address global commodity supply challenges caused by Russia's invasion of Ukraine. The NGFA consists of grain, feed, processing, exporting and...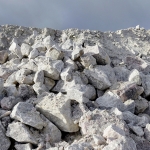 (Posted on 30/03/22)
Rio Tinto has completed the acquisition of the Rincon lithium projectin Argentina for $825 million, following approval from Australia's Foreign Investment Review Board (FIRB).A binding agreement to purchase the project from Rincon Mining, a company owned by funds managed by the private equity group Sentient Equity Partners...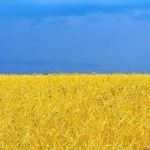 (Posted on 23/03/22)
Following Russia's invasion of Ukraine, the Ukrainian Grain Association has launched an non-political appeal for humanitarian aid.IBJ is pleased to publish the statement in full:"If you are a farmer / farmers associations, an input supplier of seed/ chemicals/ fertilizer/ others services, a transport company involved...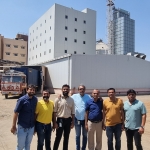 (Posted on 18/03/22)
Bühler has handed over its first Prime Masa plant in India, the second Prime Masa plant worldwide, to PV Sons Corn Milling.The innovative plant will consume 84% less water, 52% less energy compared to a traditional nixtamalization process, and will produce 96% less waste, among other benefits.The Prime Masa plant is a solution...