Commodities
(Posted on 07/07/19)
Cargill and InnovaFeed have entered into a strategic partnership to bring sustainable and innovative feed options to the animal nutrition industry. Through the partnership, Cargill and InnovaFeed will collaborate to jointly market fish feed which includes insect protein, enabling both partners to support the growth of sustainable...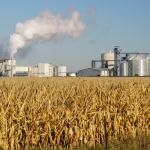 (Posted on 04/07/19)
With the goal of engaging a broad array of global ethanol leaders about the benefits of expanding global ethanol use, the U.S. Grains Council (USGC), Growth Energy and the Renewable Fuels Association (RFA) announce registration is open for the first-ever Global Ethanol Summit (GES), scheduled for Oct. 13-15, 2019, in Washington...
(Posted on 04/07/19)
The International Fertilizer Association welcomes the FAO Code of Conduct, which was officially approved this week during the FAO Conference."IFA and our members around the world, welcome the Code as a useful framework for nutrient stewardship, which is aligned with the commitments of the fertilizer industry," stated...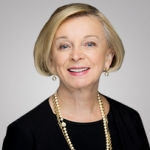 (Posted on 27/06/19)
Dame Moya Greene has notified the Board of her intention to step down as a non-executive director of Rio Tinto with immediate effect.Ms Greene, who joined the Rio Tinto board in September 2018, said "I have enjoyed my time on the Rio Tinto board but the time commitment has proven more considerable than I had expected and I have...
(Posted on 27/06/19)
RUSAL, one of the leading global aluminium producers, is launching a potroom control system as part of its production efficiency improvement strategy. Such a development will use advanced scientific and methodological approaches based on forecast analytics known as 'BigData'.The development and implementation of the...
(Posted on 27/06/19)
Hill Dickinson has announce the strategic acquisition of two partners for its growing commodities team.Experienced energy sector lawyers Mark Aspinall and Paul Sinnott have joined Hill Dickinson from Eversheds and will operate from the firm's London office.Welcoming them, team leader Jeff Isaacs said: 'We are excited...