Commodities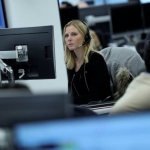 (Posted on 16/03/19)
If you talk to women in trading and risk management roles across Cargill, you will hear a range of ideas for how to improve gender inclusion.Ensuring that men and women are paid the same for the same performance is crucial. So is a flexible work schedule to balance hectic hours monitoring positions in the market with one's...
(Posted on 16/03/19)
Archer Daniels Midland Company and Cargill have successfully completed their transaction, formally launching Grainbridge, LLC. The joint venture will develop digital tools to help North American farmers consolidate information on production economics and grain marketing activities into a single digital platform, at no cost to them...
(Posted on 16/03/19)
BHP has announced a US$6m equity investment in Carbon Engineering Ltd (CE), a Canadian-based company leading the development of Direct Air Capture, an innovative technology which has the potential to deliver large-scale negative emissions by removing carbon dioxide from the atmosphere. The investment will see BHP obtain a share...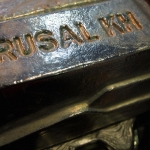 (Posted on 11/03/19)
RUSAL, a leading global aluminium producer, announces its results for the year ended 31 December 2018.The aluminium market in 2018 was seriously affected by the Office of Foreign Assets Control (OFAC) sanctions as well as the trade wars and imposed import duties that resulted in significant growth of premiums and prices.During 2018...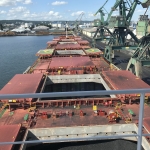 (Posted on 11/03/19)
EUBALTICA, the advisory and consultancy company for Morska Agencja Gdynia (MAG) in Poland has supplied information regarding coal imports to Poland in 2018 and coal production in January, 2019: Imports of hard coal to Poland amounted to 19.68 million tonnes in 2018, Deputy Minister of Energy Grzegorz Tobiszowski informed. The...
(Posted on 11/03/19)
Bühler Insect Technology Solutions, a pioneering provider of integrated solutions for insect rearing and processing, is combining its strengths with Alfa Laval, a world leader in heat transfer, separation and fluid handling. Together, they will offer advanced modular insect plant solutions to the booming insect industry.Rising...