Commodities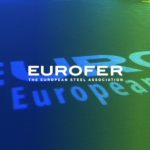 (Posted on 13/02/23)
Hydrogen is at the core of the green steel transition. Ensuring access to this scarce resource – with a share of a bare 2% in today' EU energy mix – will be paramount in the upcoming years to enable carbon-neutral steelmaking in practice. The reports adopted by the European Parliament's Industry, Research...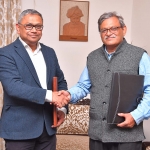 (Posted on 08/02/23)
Tata Steel has established a Centre for Innovation in Mining and Mineral Beneficiation at the Indian Institute of Technology (Indian School of Mines), Dhanbad.Tata Steel group is among the top global steel companies with an annual crude steel capacity of 34 million tonnes per annum.The Company aims to strengthen its long-term competitiveness...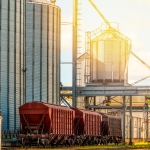 (Posted on 06/02/23)
The National Grain and Feed Association (NGFA) in the USA has outlined recommended actions for Congress to incentivize better rail service, improve trucking capacity and continue modernizing U.S. inland waterways. NGFA submitted the comments for the House Transportation and Infrastructure Committee's 1 February hearing on...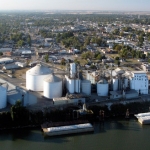 (Posted on 27/01/23)
Cargill has announced that it has completed the acquisition of Owensboro Grain Company, a fifth-generation family-owned soybean processing facility and refinery located in Owensboro, Kentucky."Today marks a significant milestone as we welcome Owensboro Grain Company into our Cargill family," said Leonardo Aguiar, president...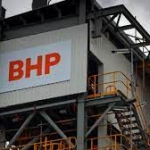 (Posted on 23/01/23)
BHP Xplor, an accelerator programme introduced by BHP in August 2022, has announced its first cohort. The first cohort of seven has been selected out of hundreds of applications received from all around the world, all focused on discovering the copper, nickel and other critical minerals needed to support the energy transition.The...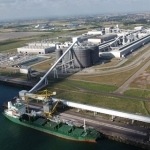 (Posted on 16/01/23)
Trafigura Group Ptd Ltd., a market leader in the global commodities industry, has made a public carbon dioxide removal commitment as a founding member of the First Movers Coalition (FMC). In addition to Trafigura's direct emissions reduction efforts, the Group has committed to purchase at least 50,000 tons of durable and scalable...