Commodities
(Posted on 28/02/20)
RUSAL, a leading global aluminium producer, has announced operating results for the fourth quarter of 2019 ("4Q19") and for the 12 months ending 31 December 2019 ("12M19")[1].Key highlights include:AluminiumAluminium production[2] in 4Q19 totaled 949 thousand tonnes (+0.7% quarter-on-quarter ("QoQ&rdquo...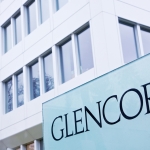 (Posted on 18/02/20)
Glencore's Chief Executive Officer, Ivan Glasenberg, commented: "Our performance in 2019 reflected the prolonged and uncertain trade deal negotiations, generally weaker prices for our key commodities and some operational challenges experienced at our ramp-up/development assets. Adjusted EBITDA declined 26% to $11.6 billion...
(Posted on 18/02/20)
From February 3rd to 7th, the International Fertilizer Association (IFA) welcomed 170 leaders from the international fertilizer industry and the wider business community to New York City to discuss innovative stewardship initiatives, learn more about sustainability reporting, get inspired by sustainability programs within the fertilizer...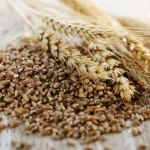 (Posted on 14/02/20)
Members of the U.S. Grains Council (USGC) arrived in Tampa, Fla., for the organization's winter meeting last week, where they concentrated on drivers of global demand and how they affect markets overseas in which the Council does business."We are excited to be in Tampa as we come off a particularly challenging year for...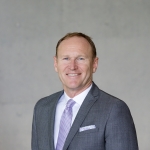 (Posted on 14/02/20)
In 2019, Bühler delivered good performance at Group level, increasing the EBIT margin to 7.6% (previous year: 7.1%). Turnover was stable at CHF 3.3 billion while order intake decreased by 4.6% to CHF 3.1 billion. The newly-formed Consumer Foods segment, which was created after the acquisition of the Haas Group, exceeded expectations...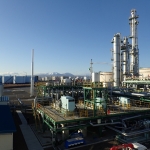 (Posted on 13/02/20)
The World Coal Association (WCA) have been invited to visit the Tomakomai CCS Demonstration Centre in Hokkaido, the northernmost island of Japan.Implemented by Japan CCS Co. (JCCS) and commissioned by the New Energy and Industrial Technology Development Organization (NEDO), the Tomakomai Project is the world's first offshore...