Commodities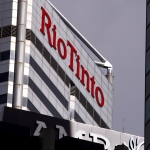 (Posted on 28/12/20)
Rio Tinto and the Puutu Kunti Kurrama and Pinikura people (PKKP) confirm they have taken initial steps in rebuilding their relationship following the events at Juukan Gorge in May 2020.In a joint statement they said, "PKKP in co-operation with Rio Tinto have been involved in remedial works at Juukan Gorge. These works will...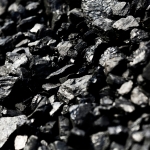 (Posted on 22/12/20)
A global economic recovery in 2021 is expected to drive a short-lived rebound in coal demand following the major drop this year triggered by the Covid-19 crisis, according to a new report from the International Energy Agency.However, there is little sign that the world's coal consumption is set to decline substantially in...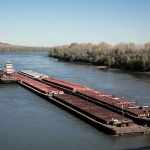 (Posted on 22/12/20)
The National Grain and Feed Association (NGFA) in the USA has commended Congress for including key inland waterways and port legislation – one of its major 2021 legislative priorities – in the fiscal 2021 omnibus spending bill approved Monday night."An efficient waterborne transportation system is crucial for growing...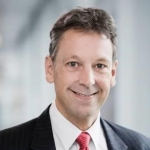 (Posted on 17/12/20)
Rio Tinto has appointed Jakob Stausholm as chief executive, effective 1 January 2021. Since joining Rio Tinto as an executive director and chief financial officer in 2018, Mr Stausholm has played a leading role in the Group's strong performance, maintaining capital allocation discipline and delivering significant shareholder...
(Posted on 17/12/20)
RUSAL, a leading global aluminium producer, is pleased to announce that Hyundai Sungwoo Holdings Co, Ltd. has chosen RUSAL as its preferred long-term sustainable supplier of primary foundry aluminium alloys.Hyundai Sungwoo Holdings, headquartered in Seoul, South Korea is one of the largest automotive and auto parts company, and...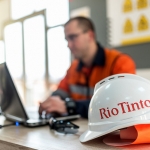 (Posted on 10/12/20)
Rio Tinto has disclosed to the Australian Securities Exchange (ASX) a maiden Ore Reserve and updated Mineral Resource at the 100% owned Jadar lithium-borates project in western Serbia.The Ore Reserve is 16.6 Mt at 1.81% Li2O and 13.4% B2O3The Mineral Resource underlying the maiden Ore Reserve has been updated to incorporate additional...