Commodities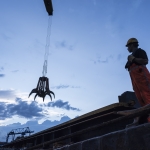 (Posted on 28/08/18)
The export of scrap from the port of Amsterdam is growing steadily. About 600,000 tons of scrap was exported in 2013 and by 2017 exports have increased to 1.6 million tons.Amsterdam based Maja stevedores plays a significant role in the handling of the export of steel scrap. The family run company, established in 1972, loaded over...
(Posted on 28/08/18)
World crude steel production for the 64 countries reporting to the World Steel Association (Worldsteel) was 154.6 million tonnes (Mt) in July 2018, a 5.8% increase compared to July 2017Worldsteel is one of the largest and most dynamic industry associations in the world. Members represent approximately 85% of the world's steel production...
(Posted on 28/08/18)
BHP has released its full year results and Andrew Mackenzie, Chief Executive Officer and Peter Beaven, Chief Financial Officer reviewed the Company's operating and financial performance:Following BHP's sale of the Onshore US assets, as announced on 27 July 2018, the contribution of these assets has been presented in...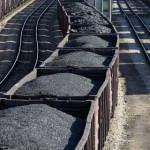 (Posted on 16/08/18)
The US coal export market is expected to stay strong through next year, but shifting international dynamics and domestic logistics hiccups could upset the outlook.New coal power plants outside the US, along with infrastructure constraints and domestic sales quotas in some countries, are helping to keep the worldwide supply and demand...
(Posted on 16/08/18)
Australia's Board of national grain farmer representative organisation, Grain Growers Limited (GrainGrowers), has announced an updated management structure for the organisation.GrainGrowers will transition to a single CEO effective today, after a successful period operating with a dual CEO structure.David McKeon has been appointed...
(Posted on 16/08/18)
UC Rusal, a leading global aluminium producer, has announced its results for the three and six months ended 30 June 2018.Total revenue increased by USD233 million, or 4.9% to USD4,997 million in the first six months of 2018 from USD4,764 million in the corresponding period of 2017.UC Rusal is a leading, global producer of aluminium...