Commodities
(Posted on 20/05/19)
Vale continues to work together with public authorities to provide clarifications to the population of Barão de Cocais (Minas Gerais). Approximately 1,600 residents of the city's Secondary Safety Zone (ZSS) attended a new emergency drill this Saturday, 18/5. The preventive action was implemented by the state Civil Defense...
(Posted on 20/05/19)
The demand for protein is expected to grow 70% over the next 30 years as the global population increases significantly. With an eye to complementing its focus on animal protein, Cargill has announced it will invest in Aleph Farms, a cultured meat company focused on growing complex meat varieties like steak.Cargill is participating...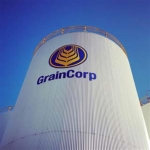 (Posted on 14/05/19)
Australia's largest grain handler has recorded $59 million half-year loss due to drought and the lowest East coast Australian grain production in 10 years.GrainCorp has reported underlying EBITDA1 for the half year ended 31 March 2019 of $27 million (HY18: $119 million)and an underlying net loss after tax2 of $48 million (HY18 net...
(Posted on 14/05/19)
RUSAL, one of the world's largest aluminium producers, is partnering with the Moscow School of Management SKOLKOVO Business School in order to launch an ambitious and large-scale education project. This will assist towards growing the fields of business-education and business ethics in Russia.RUSAL is a leader of the global...
(Posted on 14/05/19)
USA Midwestern rivers have overflowed again, causing flood damage across several states. Since March, floodwaters from the Mississippi, Missouri and Illinois Rivers have caused billions of dollars of damage to farmland, homes and businesses. Rivers in many communities have been above flood stage for more than six weeks.The US House...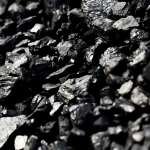 (Posted on 08/05/19)
The World Coal Association (WCA) has welcomed Anglo American's decision to remain engaged with the WCA, following a recent industry association review.In a statement, the WCA, which is a membership association representing the coal industry at the global level, said:WCA is the only body working at the international level to...