Commodities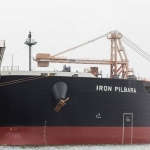 (Posted on 06/12/20)
BHP has awarded its first LNG supply agreement for five LNG-fuelled Newcastlemax bulk carriers, which will transport iron ore between Western Australia and China from 2022.Shell has been awarded the contract to fuel the vessels, which BHP will charter from Eastern Pacific Shipping (EPS) for five-year terms.BHP Chief Commercial Officer...
(Posted on 06/12/20)
The National Grain and Feed Association (NGFA) in the USA has commended the House for approving the U.S. Grain Standards Reauthorization Act of 2020 (S. 4054), which President Donald Trump is expected to sign into law.NGFA, established in 1896, consists of more than 1,000 grain, feed, processing, exporting and other grain-related...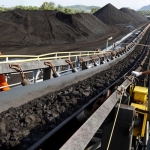 (Posted on 30/11/20)
The Indonesian Coal Mining Association (APBI-ICMA) and CCTDA (China Coal Transportation and Distribution), have signed a collaboration to increase coal exports from Indonesia to China. This agreement was carried out in the "China-Indonesia Coal Procurement Matchmaking Meeting" which was held virtually, where the Chinese delegation...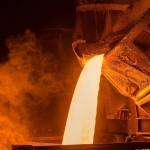 (Posted on 30/11/20)
World crude steel production for the 64 countries reporting to the World Steel Association (worldsteel) was 161.9 million tonnes (Mt) in October 2020, a 7.0% increase compared to October 2019. Due to the ongoing difficulties presented by the COVID-19 pandemic, many of this month's figures are estimates that may be revised...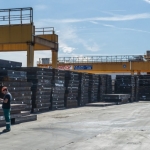 (Posted on 23/11/20)
The European Steel Association (EUROFER) has welcomed the start of the registration of Turkish hot-rolled steel imports. This could potentially lead to the retroactive application of anti-dumping duties that are normally scheduled for January 2021.Given the rules laid down in the basic trade defence regulation, the registration...
(Posted on 23/11/20)
Bühler is heralding a new age in milling technology with the launch of Arrius, a fully integrated grinding technology for milling wheat, durum, rye, barley, corn, and spelt.The launch follows a fundamental rethink of the traditional grinding methods that lie at the heart of the milling process. By redesigning each technology...