Commodities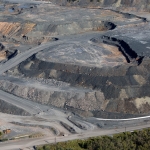 (Posted on 08/08/19)
Rio Tinto chief executive J-S Jacques said "We have delivered strong financial results with underlying EBITDA of $10.3 billion and EBITDA margin of 47%. Our financial performance was driven by our Pilbara operations with a 72% EBITDA margin, underpinned by strong iron ore prices."We are taking actions to protect the Pilbara Blend...
(Posted on 08/08/19)
The President-elect of ABMEC (Association for British Mining Expertise), Paul Freeman, has a long and varied career centred on longwall coal operations, with mine manager qualifications in both the UK and South Africa. His impressive practical experience is embellished by research for a doctorate at Cardiff University's Strata Mechanics...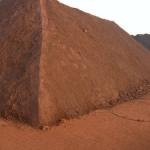 (Posted on 31/07/19)
Vale iron ore fines production and sales showed a substantial improvement in the end of 2Q19 with the increase in shipments in the Northern System and the resumption of Brucutu operations. The combined effects of both events will be felt more considerably in 2H19.Iron ore fines production totaled 64.1 Mt in 2Q19, 12.1% and 33.8%...
(Posted on 31/07/19)
Rusal, a leading global aluminium producer, has announced its operating results for the second quarter 2019.Aluminium? Aluminium production[2] in 2Q19 totaled 938 thousand tonnes (+1.0% quarter-on-quarter ("QoQ")), with Siberian smelters...
(Posted on 31/07/19)
With the commissioning of a new facility at the Wintershall site of the Werra plant, K+S is now capable of producing significantly larger quantities of the magnesium sulphate anhydrous specialty product, which is in high demand. Over the past three years, K+S has invested about € 34 million in the new facility. Production capacity...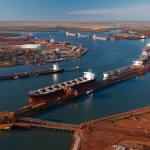 (Posted on 21/07/19)
BHP has released the world's first bulk carrier tender for LNG-fuelled transport for up to 27 million tonnes of its iron ore.Introducing LNG-fuelled ships into BHP's maritime supply chain will eliminate NOx (nitrogen oxide) and SOx (sulphur oxide) emissions and significantly reduce CO2 emissions along the busiest bulk...