Commodities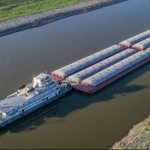 (Posted on 12/05/20)
The National Grain and Feed Association (NGFA) in the USA has commended members of the Senate Environment and Public Works Committee for approving waterways legislation that would reform the funding cost-share model for rehabilitating the nation's inland waterways system.NGFA, established in 1896, consists of more than 1,000...
(Posted on 12/05/20)
Anglo American Chief Executive, Mark Cutifani, is to present an overview of how Anglo American is "Delivering through volatile times" at Bank of America's annual Global Metals, Mining and Steel Conference.Anglo American is a leading global mining company whose products are the essential ingredients in almost every...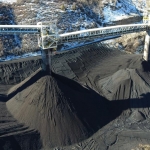 (Posted on 06/05/20)
Arch Coal, Inc. has announced that it is changing its name to Arch Resources, Inc., effective May 15, 2020. The name change underscores the company's ongoing transition to a premier producer of metallurgical products for the global steel industry. Arch is the second-largest supplier of coal in the United States."The name change...
(Posted on 06/05/20)
PT Vale Indonesia Tbk (PT Vale) is holding a COVID-19 Mass Rapid Test for all employees and contractors in its operational area in the Sorowako Block, East Luwu Regency, South Sulawesi. This activity will be carried out in several locations including Mines Harapan, Process Plant, MEM, FES/ Plant Site Clinic and HRPD office starting...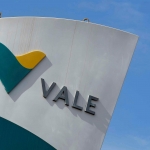 (Posted on 01/05/20)
Vale informs that next week it will resume dry processing operations at the Timbopeba Mine, part of the Mariana Complex, in line with information published in its Production Report release on April 17th, 2020.?After the evaluation of the plan to resume operations by the external audit retained by the Public Prosecutors' Office...
(Posted on 01/05/20)
The International Fertilizer Association (IFA) is pleased to announce the appointment of IFA's Senior Director of Agriculture, Patrick Heffer, as IFA's Interim Director General as of May 1. A formal search process for the next Director General has already been launched. IFA Director General Charlotte Hebebrand is stepping...