Commodities
(Posted on 23/11/20)
Bühler is heralding a new age in milling technology with the launch of Arrius, a fully integrated grinding technology for milling wheat, durum, rye, barley, corn, and spelt.The launch follows a fundamental rethink of the traditional grinding methods that lie at the heart of the milling process. By redesigning each technology...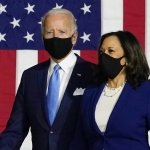 (Posted on 12/11/20)
The USA's National Mining Association (NMA) President and CEO Rich Nolan has issued a forward-looking statement on the results of the 2020 election."The mining industry looks forward to working with President-elect Biden and Vice President-elect Harris to help drive America's post-pandemic economic recovery and...
(Posted on 12/11/20)
In September 2020, the new manufacturing and service centre in Ankara, Turkey, startedits operations. Covering a total area of 14,000 square meters, including offices and 4workshop halls for 30 employees as a beginning, this new manufacturing and service centreexpands the global service network of thyssenkrupp Industrial Solutions...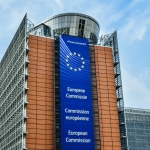 (Posted on 06/11/20)
European Fertilizer industry welcomes the Commission report providing fact-based evidence on significant government-induced distortions in the economy of Russia. The industry, which for many years grapples with a threat of injurious dumping, welcomes the fact the EU is now equipped with an additional instrument in the toolbox to...
(Posted on 06/11/20)
Rusal, a leading global aluminium producer, completes the installation of a modern automated system for cleaning crude aluminium in crucibles at the Khakas aluminium smelter (KhAZ).The Company has invested USD 2.7 million in the project. The introduction of the automated complex will result in an expansion in both the share of alloys...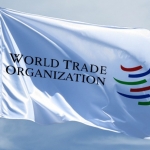 (Posted on 02/11/20)
The United States this week signalled its opposition to Nigeria's Ngozi Okonjo-Iweala to become the next director-general of the World Trade Organization, issuing a statement of support for the other candidate, Korean Trade Minister Yoo Myung-hee.After weeks of consultations, WTO announced two finalists on Oct. 8 to replace...