Commodities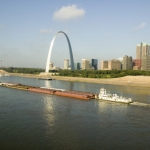 (Posted on 31/07/20)
The National Grain and Feed Association (NGFA) has commended the US Congress for passing by a unanimous voice vote the Water Resources Development Act (WRDA) of 2020 (H.R. 7575).The House bill includes two key NGFA priorities – an increase in the federal share of the funding for inland waterways projects and full use of the...
(Posted on 31/07/20)
RUSAL, a leading global aluminium producer, has announced that its Krasnoyarsk Aluminium Smelter (KrAZ) has completed its transition to the EcoSoderberg technology.The recently completed retrofitting project on the smelter involved modifying a total of 1954 reduction cells to use the EcoSoderberg process. During this environmental...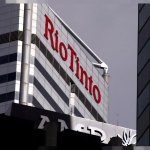 (Posted on 22/07/20)
Rio Tinto has achieved a robust production performance with volumes up 1% compared with the second quarter of 2019 on a copper equivalent basis despite significant global challenges, restrictions related to COVID-19 and the impact of the earthquake at Kennecott, Utah. Pilbara iron ore shipments of 86.7 million tonnes (100% basis...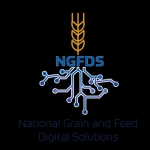 (Posted on 16/07/20)
The National Grain and Feed Association (NGFA) in the USA has announced its official partnership with a new affiliated organization – National Grain and Feed Digital Solutions (NGFDS) – to oversee the widely anticipated new Barge Digital Transformation (BDT) platform.The BDT project is the massive undertaking underway...
(Posted on 16/07/20)
The European fertilizer industry has welcomed the EU Hydrogen Strategy and particularly the recognition ofammonia as a fuel of the future and emphasizes the potential of ammonia as energy storage technology.By creating a sustainable and competitive environment for strategic technologies such as low-carbon hydrogenand green ammonia...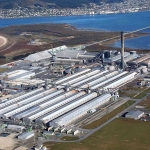 (Posted on 10/07/20)
Rio Tinto will start planning for the wind-down of operations and the eventual closure of New Zealand Aluminium Smelters (NZAS) following the conclusion of its strategic review which has shown the business is no longer viable given high energy costs and a challenging outlook for the Aluminum industry.As a result, NZAS has given...