Commodities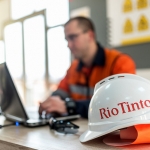 (Posted on 28/10/19)
Rio Tinto will conduct a strategic review of its interest in New Zealand's Aluminium Smelter (NZAS) at Tiwai Point, to determine the operation's ongoing viability and competitive position.Under current market conditions and with high energy costs, we expect the short to medium outlook for the aluminium industry to be...
(Posted on 28/10/19)
RUSAL, one of the leading global aluminium producers, has announced the signing of a new five-year sustainability-linked pre-export finance facility for USD 1,085,000,000. The size of the facility increased from the initially announcedUSD 750 million as the market supports the Company's commitment to low-carbon aluminium technologies...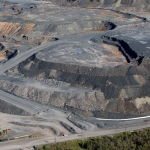 (Posted on 18/10/19)
Rio Tinto chief executive J-S Jacques said "We have delivered improved production across the majority of our products in the third quarter, with a solid result at our Pilbara mines driving increased sales of iron ore into robust markets. Our strong value over volume approach, coupled with our focus on operational performance...
(Posted on 18/10/19)
The White House has announced a "phase one" agreement in principle with China. Under the tentative agreement for the first phase of a trade deal, China allegedly will commit to purchase $40 billion to $50 billion annually worth of U.S. agricultural products, increasing gradually to that level over a two-year period.&...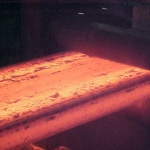 (Posted on 15/10/19)
Russia's largest steelmaker, NLMK Group's flagship site, NLMK Lipetsk, has started hot testing at its new furnace for preheating slabs before rolling at Mill 2000. The new reheating furnace will increase NLMK Lipetsk's hot-rolled steel output by 110,000 tonnes (+2%), reduce energy consumption by 50%, and almost...
(Posted on 15/10/19)
GrainGrowers in Australia has welcomed the Joint Standing Committee on Treaties (JSCOT) recommendation that theParliament ratifies the Indonesia-Australia Comprehensive Economic Partnership Agreement(IA-CEPA), citing the significant opportunities it brings to the Australian grains industry.GrainGrowers now calls on bipartisan support...