Commodities
(Posted on 31/01/19)
'Raw materials are of immeasurable value, because they make our existence possible. In a good circular model, we appreciate this value. For instance, by asking ourselves whether we could use less raw materials to make things and also whether we might use "second-hand raw materials". So what is required is a broad...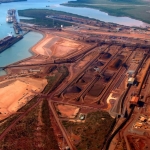 (Posted on 22/01/19)
On the release of the company's fourth quarter results, Rio Tinto chief executive J-S Jacques said "We delivered a solid operational performance in the final quarter of 2018, in particular across our copper assets. During the year, we further strengthened our asset portfolio, continuing to invest in high quality growth...
(Posted on 22/01/19)
According to provisional calculations by the German Coal Importer Association (VDKi), hard coal world trade in 2018 rose by 3.7% to 1,202 million tonnes while global hard coal production increased by 1.7% to 7.1 billion tonnes. India's production alone rose by 54 million tonnes (8.2%) to 714 million tonnes. Seaborne exports...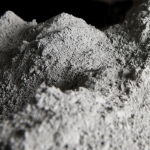 (Posted on 14/01/19)
HeidelbergCement has made good progress with the acceleration of its portfolio optimisation during the past weeks. The company closed the divestment of its 50% share in Ciment Québec and its minority participation in Syria in December 2018. In addition, a former cement plant area in Egypt close to the river Nile within the...
(Posted on 14/01/19)
Over the last decade, China has become one of the champions for clean coal generation; transitioning towards supercritical and ultra-supercritical plants and deploying ultra-low emissions technologies to reduce or eliminate the release of pollutants, including oxides of sulphur and nitrogen as well as particulate and trace elements...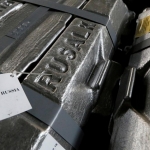 (Posted on 07/01/19)
UC Rusal, one of the world's largest aluminium producers, has announced the resignation of Matthias Warnig, the Company's Chairman of the Board of Directors.After six years of successful work Matthias Warnig, independent non-executive director and Chairman of the Board of Directors of one of the world's largest...