Commodities
(Posted on 09/11/18)
UC Rusal, a leading global aluminium producer, has announced its results for the three and nine months ended 30 September 2018.Key highlights include:Adverse effect of the OFAC sanctions resulted in extraordinary low sales volume reported by the Company in the second quarter of 2018. Compared to this low base level there was...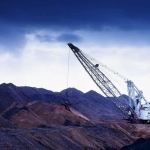 (Posted on 01/11/18)
BHP plans to return US$10.4 billion to its shareholders through the combination of an off-market buy-back and a special dividend.The programme will commence immediately with BHP targeting an off-market buy-back of US$5.2 billion (A$7.3 billion)(1) of BHP Billiton Limited shares (Off-Market Buy-Back) under which BHP Billiton Limited...
(Posted on 01/11/18)
The non-binding heads of agreement, originally signed on 28 October 2016, for Chinalco to acquire Rio Tinto's entire interest in the Simandou iron ore project in Guinea has lapsed. Rio Tinto and Chinalco, who respectively own 45.05 per cent and 39.95 per cent of Simandou, will continue to work with the Government of Guinea to explore...
(Posted on 01/11/18)
Trade negotiations are officially on the horizon with the European Union, Japan and the United Kingdom, continuing the momentum generated by a bilateral deal with South Korea (KORUS) and a renegotiated NAFTA agreement with Mexico and Canada, now the USMCA.The American Soybean Association (ASA) has consistently requested a negotiated...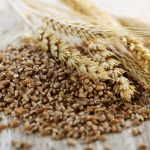 (Posted on 24/10/18)
The National Grain and Feed Association (NGFA) in the USA has testified at an Internal Revenue Service (IRS) public hearing to recommend that the agency clarify a recently proposed rule to ensure agribusiness firms like grain elevators qualify for the 20 percent pass-through deduction under Section 199A of the tax code.The...
(Posted on 24/10/18)
Rio Tinto chief executive J-S Jacques said "We have delivered consistent operational performance in the third quarter, highlighted by strong production from the Group's copper assets. We made strong strategic progress with the full exit from coal, the announcement of the additional $3.2 billion of share buy-backs, and...