Commodities
(Posted on 01/05/20)
The International Fertilizer Association (IFA) is pleased to announce the appointment of IFA's Senior Director of Agriculture, Patrick Heffer, as IFA's Interim Director General as of May 1. A formal search process for the next Director General has already been launched. IFA Director General Charlotte Hebebrand is stepping...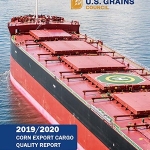 (Posted on 28/04/20)
The 2019/2020 U.S. corn crop faced many challenges, including late planting, delayed maturation and late harvests. Even with these challenges, data compiled in the U.S. Grains Council's (USGC's) 2019/2020 Corn Export Quality Report indicate the majority of the crop – 71.2 percent of samples tested – still...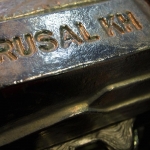 (Posted on 28/04/20)
RUSAL, a leading global aluminium producer, has announced its operating results for the first quarter 2020Commenting on the first quarter 2020 results, Evgenii Nikitin, CEO of RUSAL, said:"Today we all live in a new paradigm, where we face a new challenging and unpredictable situation. The impact that these challenges, caused...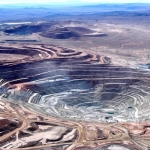 (Posted on 22/04/20)
Due to the COVID-19 health emergency, BHP has reduced the presence of its own and contractor workers in its operations. The company has limited the number of employees in its operations from 7,310 to 4,910 and contractor workers in its operations from 21,911 to 11,289. Faced with this situation, the company made the decision to...
(Posted on 22/04/20)
In response to the profound effects of the Corona virus, HeidelbergCement has agreed with the works council and employee representatives to introduce short-time work for its employees in Germany. Initially, the short-time working regulations primarily affect employees from the Group's head office in Heidelberg. The extent of short...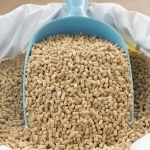 (Posted on 17/04/20)
"During these times of crisis, COCERAL, FEDIOL, FEFAC, their member associations and individual companies are fully committed to fulfil their core mission: to continuously supply the food and feed chain by ensuring that nutritious and safe products are available at all times to the food and livestock industry. This helps provide...