Commodities
(Posted on 04/07/18)
In the face of the US tariff storm, the Aluminium China 2018 exhibition and conference in Shanghai from 11-13 July, will provide China's aluminium industry with its first global platform since the announcement to expand business into other world markets. In particular, the event, which will bring together some 500 exhibitors...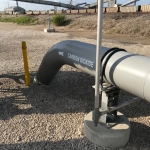 (Posted on 27/06/18)
According to Liam McHugh, World Coal Association Policy Manager, Petra Nova demonstrates technical potential, but that's just one side of the coin.The WCA is the global network for the coal industry. Formed of major international coal producers, it works to demonstrate and gain acceptance for the fundamental role coal plays in achieving...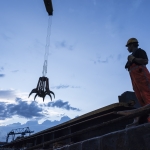 (Posted on 27/06/18)
The export of scrap from the port of Amsterdam is growing steadily. About 600,000 tons of scrap was exported in 2013 and by 2017 exports have increased to 1.6 million tons.Amsterdam based Maja stevedores plays a significant role in the handling of the export of steel scrap. The family run company, established in 1972, loaded 1.1...
(Posted on 27/06/18)
The World Cement Association (WCA) has warned of the growing pressures on the global cement industry and urges leading players to act together on climate change and transition to a low carbon production.With new regulations coming into force in a growing number of countries, such as the extension of the CO2 trading scheme, cement...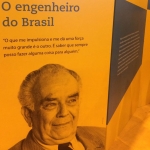 (Posted on 21/06/18)
With immense sadness, Vale has announced the passing of Eliezer Batista, the first person to hold the main position within the company. A two-time president of what was then, Companhia Vale do Rio Doce, Eliezer laid the ground work for the growth that would take place from the 1980s onwards, creating a long-term and large-volume...
(Posted on 21/06/18)
UC Rusal, a leading global aluminium producer, is pleased to announce the completion of the first stage of development of the Dian-Dian bauxite deposit in Guinea and the commencement of ore export shipments.During this first stage, Rusal has commissioned a mine with an annual capacity of 3 million tonnes of bauxite and has built...