Commodities
(Posted on 09/05/18)
Construction has started on Europe's first specialised steel plant in 40 years. Voestalpine is building a €350m factory in Kapfenberg, south west of Vienna, Austria.The plant, which should take three years to complete, will be highly digitised, relying more on computer-monitoring of machines rather than the workforce...
(Posted on 09/05/18)
Growers are one step closer to accessing wheat varieties that can compete better against weeds, particularly herbicide resistant ryegrass.The first weed-competitive wheat lines were delivered to commercial breeders in April 2018 for preliminary yield and quality testing and, if successful, varieties may be available to growers within...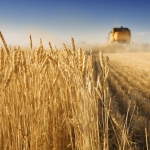 (Posted on 02/05/18)
Bunge Limited has reported a Q1 GAAP EPS of $(0.20); $(0.06) on an adjusted basis that includes $120 million ofnegative mark-to-market on forward oilseed crushing contracts.Higher Food and Ingredients results was driven by lower costs and stronger demandSoren Schroder, Bunge's Chief Executive Officer, commented, "During the first...
(Posted on 02/05/18)
Digital solutions designed to make foods safer, to save energy, and to prevent waste: These are the areas on which Bühler is setting its focus at the Ipack Ima trade show 2018 for process technology and packaging. Digitalization contributes significantly to Bühler's goal of slashing energy consumption and waste in...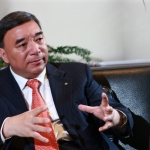 (Posted on 26/04/18)
Mr Zhi Ping Song, President of the World Cement Association, has called on the cement industry to take greater initiative in proactively tackling problems it is likely to face in the years ahead, especially in the all-important area of climate change."There are some storm clouds gathering on the horizon for the cement industry...
(Posted on 26/04/18)
The United States exported 97.0 million short tons (MMst) of coal in 2017, a 61% (36.7 MMst) increase from the 2016 level. Exports to Asia more than doubled from 15.7 MMst in 2016 to 32.8 MMst in 2017, although Europe continues to be the largest recipient of U.S. coal exports.Steam coal, which is used to generate electricity, accounted...