New Zealand smelter under review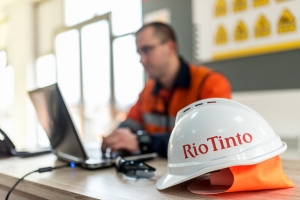 (Posted on 28/10/19)
Rio Tinto will conduct a strategic review of its interest in New Zealand's Aluminium Smelter (NZAS) at Tiwai Point, to determine the operation's ongoing viability and competitive position.
Under current market conditions and with high energy costs, we expect the short to medium outlook for the aluminium industry to be challenging and this asset to continue to be unprofitable. Rio Tinto intends to hold discussions with the Government of New Zealand and energy providers to explore options and identify economically viable solutions to find a pathway to profitability for the asset.
Rio Tinto Aluminium chief executive Alf Barrios said "The aluminium industry is currently facing significant headwinds with historically low prices due to an over-supplied market. This means that many aluminium providers are reviewing their positions.
"Rio Tinto will work with all stakeholders including the government, suppliers, communities and employees in order to find a solution that will ensure a profitable future for this plant."
The strategic review will consider all options, including curtailment and closure and will be complete in the first quarter in 2020.
NZAS is a joint venture between Rio Tinto (79.36%) and Sumitomo Chemical Company Limited (20.64%) and employs around 1000 people.
Latest News
(Posted on 26/11/23)
ADM, a leader in sustainable agriculture supply chains, has announced an important expansion of its... Read more
(Posted on 17/11/23)
Trafigura, a market leader in the global commodities industry, has agreed to invest in an all-in-one... Read more
(Posted on 17/11/23)
ADM and Marathon Petroleum Corp. have celebrated the opening of their joint venture soybean processing... Read more
(Posted on 13/11/23)
Former U.S. Grains Council (USGC) Director of Global Programmes Alejandra Castillo was named the successor... Read more
(Posted on 13/11/23)
Rio Tinto has completed the acquisition of PanAmerican Silver's stake in Agua de la Falda and... Read more
(Posted on 05/11/23)
Cargill has completed an expansion and modernization project at its integrated soybean crush and refined... Read more
(Posted on 31/10/23)
BHP has approved an investment of US$4.9 billion (C$6.4 billion) for stage two of the Jansen potash... Read more
(Posted on 31/10/23)
Rio Tinto and cable solution provider Prysmian are partnering to build a more sustainable North American... Read more
(Posted on 26/10/23)
The American Soybean Association has applauded the U.S. Department of Agriculture's efforts to... Read more
(Posted on 26/10/23)
Rio Tinto has appointed James "Joc" O'Rourke as a non-executive director with effect... Read more