Samarco funding restart preparation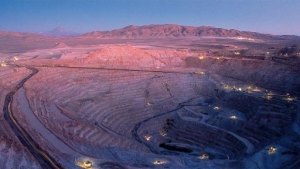 (Posted on 04/11/19)
BHP has approved US$44 million for BHP Billiton Brasil Ltda's share of funding for work related to the restart of one concentrator at Samarco Mineração S.A.'s (Samarco) operations at its Germano complex in Minas Gerais, Brazil. Samarco's operations were suspended following the failure of the Fundão dam on 5 November 2015.
The funding will enable the construction of a filtration plant over the next 12 months and the commencement of operation readiness activities for restart.
On Friday 25 October 2019 the Mining Activities Chamber of the State Council for Environmental Policy in Minas Gerais, Brazil, granted the Corrective Operating Licence for Samarco's operating activities at its Germano Complex.Samarco has now obtained all environmental licenses required to progress towards operational restart. Restart can occur when the filtration system is complete and Samarco has met all necessary safety requirements, and will be subject to final approval by Samarco's shareholders.BHP Billiton Brasil Ltda. and Vale S.A. each hold a 50 per cent interest in Samarco.
Latest News
(Posted on 07/12/23)
Rio Tinto has approved a $77 million (A$110 million) pre-feasibility study (PFS) to progress development... Read more
(Posted on 03/12/23)
Rio Tinto and Giampaolo Group have completed a transaction to form the Matalco joint venture, combining... Read more
(Posted on 03/12/23)
Khalifa Economic Zones Abu Dhabi – KEZAD Group, the largest operator of integrated and purpose... Read more
(Posted on 26/11/23)
ADM, a leader in sustainable agriculture supply chains, has announced an important expansion of its... Read more
(Posted on 17/11/23)
Trafigura, a market leader in the global commodities industry, has agreed to invest in an all-in-one... Read more
(Posted on 17/11/23)
ADM and Marathon Petroleum Corp. have celebrated the opening of their joint venture soybean processing... Read more
(Posted on 13/11/23)
Former U.S. Grains Council (USGC) Director of Global Programmes Alejandra Castillo was named the successor... Read more
(Posted on 13/11/23)
Rio Tinto has completed the acquisition of PanAmerican Silver's stake in Agua de la Falda and... Read more
(Posted on 05/11/23)
Cargill has completed an expansion and modernization project at its integrated soybean crush and refined... Read more
(Posted on 31/10/23)
BHP has approved an investment of US$4.9 billion (C$6.4 billion) for stage two of the Jansen potash... Read more