Commodities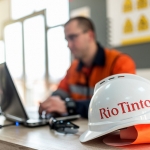 (Posted on 27/09/19)
Rio Tinto, one of the world's largest iron ore producers, has signed a Memorandum of Understanding (MOU) with China's largest steel producer, China Baowu Steel Group and Tsinghua University, one of China's most prestigious and influential universities (the Parties), to develop and implement new methods to reduce...
(Posted on 27/09/19)
Cargill has reported results for the fiscal 2020 first quarter ended Aug. 31, 2019. Key measures include:Adjusted operating earnings were $908 million, up 3% from $883 million last year.Net earnings on a U.S. GAAP basis were $915 million, a 10% decrease from last year's strong comparative of $1.02 billion.First-quarter revenues...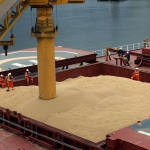 (Posted on 24/09/19)
The industry-wide initiative to modernize global agricultural commodity trade operations has announced that another major partner, Glencore Agriculture Limited, has joined the effort."We've been interested in the initiative from the very early days and we're excited now to join as a full partner," said Glencore...
(Posted on 24/09/19)
Rio Tinto is now offering independently certified responsibly produced aluminium from all of its Canadian operations, with the extension of the Aluminium Stewardship Initiative's (ASI) Chain of Custody certification to include the BC Works smelter and Kemano Power Operations in Kitimat, British Columbia.The certification reinforces...
(Posted on 24/09/19)
RUSAL , one of the leading global aluminium producers, has announced that it plans to enter into a new five-year USD 750 million Sustainability Linked Pre-Export Finance (PXF) facility. It will be the first ever sustainability linked syndicated facility arranged by international commercial banks in Russia.The proceeds of the facility...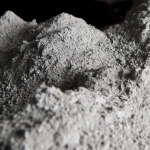 (Posted on 18/09/19)
The Chairman of the Managing Board of HeidelbergCement, Dr. Bernd Scheifele, and the state-owned Norwegian energy Group Equinor have signed a memorandum of understanding on the capture and storage (CCS) of CO2 at an international energy conference in Oslo.Since 2011, HeidelbergCement's Norwegian subsidiary Norcem has...