Commodities
(Posted on 17/12/20)
RUSAL, a leading global aluminium producer, is pleased to announce that Hyundai Sungwoo Holdings Co, Ltd. has chosen RUSAL as its preferred long-term sustainable supplier of primary foundry aluminium alloys.Hyundai Sungwoo Holdings, headquartered in Seoul, South Korea is one of the largest automotive and auto parts company, and...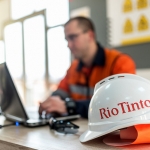 (Posted on 10/12/20)
Rio Tinto has disclosed to the Australian Securities Exchange (ASX) a maiden Ore Reserve and updated Mineral Resource at the 100% owned Jadar lithium-borates project in western Serbia.The Ore Reserve is 16.6 Mt at 1.81% Li2O and 13.4% B2O3The Mineral Resource underlying the maiden Ore Reserve has been updated to incorporate additional...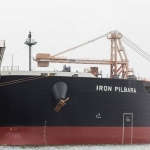 (Posted on 06/12/20)
BHP has awarded its first LNG supply agreement for five LNG-fuelled Newcastlemax bulk carriers, which will transport iron ore between Western Australia and China from 2022.Shell has been awarded the contract to fuel the vessels, which BHP will charter from Eastern Pacific Shipping (EPS) for five-year terms.BHP Chief Commercial Officer...
(Posted on 06/12/20)
The National Grain and Feed Association (NGFA) in the USA has commended the House for approving the U.S. Grain Standards Reauthorization Act of 2020 (S. 4054), which President Donald Trump is expected to sign into law.NGFA, established in 1896, consists of more than 1,000 grain, feed, processing, exporting and other grain-related...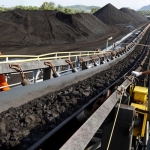 (Posted on 30/11/20)
The Indonesian Coal Mining Association (APBI-ICMA) and CCTDA (China Coal Transportation and Distribution), have signed a collaboration to increase coal exports from Indonesia to China. This agreement was carried out in the "China-Indonesia Coal Procurement Matchmaking Meeting" which was held virtually, where the Chinese delegation...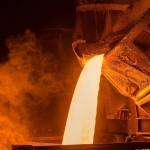 (Posted on 30/11/20)
World crude steel production for the 64 countries reporting to the World Steel Association (worldsteel) was 161.9 million tonnes (Mt) in October 2020, a 7.0% increase compared to October 2019. Due to the ongoing difficulties presented by the COVID-19 pandemic, many of this month's figures are estimates that may be revised...