Commodities
(Posted on 08/04/19)
The International Energy Agency (IEA) released its annual Global Energy & CO2 Status Report assessing global energy consumption and related-emission trends for 2018.The World Coal Association in a statement said:Our position on the climate and energy has always been clear – we support a balanced approach that...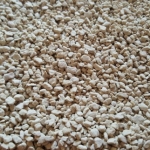 (Posted on 02/04/19)
K+S has entered into an agreement with the Australian company, Kalium Lakes, for the purchase of up to 90,000 tonnes of the specialty fertilizer potassium sulfate (SOP) per year. The agreement has a term of ten years and ensures that K+S has exclusive access to the first potassium sulfate production in Australia.K+S is a customer...
(Posted on 02/04/19)
RUSAL, one of the leading global aluminium producers, and PJSC RusHydro, one of Russia's largest generating companies, has commissioned the first potline at the Boguchansky aluminium smelter (BoAZ), part of the Boguchany Energy and Metals Complex (BEMO).The Boguchany aluminium smelter is one of the largest and most modern...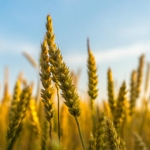 (Posted on 27/03/19)
Bühler has joined the World Business Council for Sustainable Development (WBCSD), a global network of nearly 200 forward-thinking companies. By connecting with WBCSD, Bühler can make a real impact on global corporate sustainability and on providing the growing world population with the nourishment and mobility solutions...
(Posted on 27/03/19)
RUSAL, one of the leading global aluminium producers, completes preparations for construction of the pilot plant to produce innovative material for the cable industry at its Achinsk Alumina Refinery (AGK) – fine precipitated aluminium hydroxide (FPAH) – with a capacity of 5,000 tpa. Project investments will amount to...
(Posted on 27/03/19)
Australia's Kangaroo Island Plantation Timbers directors Shauna Black and Keith Lamb recently attended a recent Women in Forestry Industries workshop in Canberra around the International Women's Day theme – Balance for Better.More than 100 attendees discussed ways to achieve better gender balance in forestry in...