Commodities
(Posted on 27/11/18)
Rio Tinto has entered into a binding agreement with China National Uranium Corporation Limited ("CNUC") for the sale of its entire 68.62 per cent stake in Rössing Uranium Limited ("Rössing"), owners of the Rössing mine in Namibia, for up to $106.5 million.The total consideration comprises an initial cash payment of...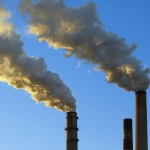 (Posted on 15/11/18)
The World Coal Association (WCA) has launched a new report calling for a step-change in international action to advance carbon capture, use and storage (CCUS) technologies.The World Coal Association is the only body acting internationally on behalf of coal, with a mission to demonstrate and gain acceptance for the fundamental role...
(Posted on 15/11/18)
With many parts of Australia in drought, the Department of Agriculture and Water Resources has been getting a significant number of enquiries about importing processed plant-based stock feed, whole grain and hay. Imported stock feed is a high biosecurity risk because it provides a direct pathway for the introduction and spread...
(Posted on 15/11/18)
Rio Tinto has completed the lease and sale of a wharf and land in Kitimat, British Columbia, to LNG Canada for a consideration of $576 million.LNG Canada, a joint venture comprising Shell, PETRONAS, PetroChina, Mitsubishi Corporation and KOGAS entered into an Option Agreement with Rio Tinto in 2014 for various options to lease or...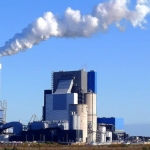 (Posted on 09/11/18)
This month the European ARBAHEAT consortium will start a research project to investigate the conversion of the ENGIE Ultra-SuperCritical coal-fired Rotterdam power plant into a biomass-fired heat and power plant. The innovative technology used to produce the required steam treated biomass has been developed by the Norwegian company...
(Posted on 09/11/18)
UC Rusal, a leading global aluminium producer, has announced its results for the three and nine months ended 30 September 2018.Key highlights include:Adverse effect of the OFAC sanctions resulted in extraordinary low sales volume reported by the Company in the second quarter of 2018. Compared to this low base level there was...