USGC plan trade strategy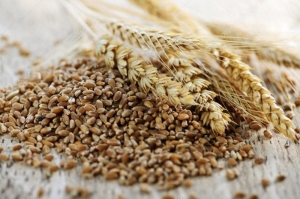 (Posted on 14/02/20)
Members of the U.S. Grains Council (USGC) arrived in Tampa, Fla., for the organization's winter meeting last week, where they concentrated on drivers of global demand and how they affect markets overseas in which the Council does business.
"We are excited to be in Tampa as we come off a particularly challenging year for trade and begin to right our course to make something happen for U.S. corn, sorghum, barley, ethanol, distillers dried grains with solubles and other co-products," said USGC Chairman Darren Armstrong, a farmer from North Carolina. "We heard from experts in their fields of policy and weather prediction to help us analyze what's happened recently and plan a strategy for success in the coming year."
The Council's winter meeting is the annual chance for corn, sorghum and barley farmers and members of agribusiness who make up the organization's membership to meet with their international staff, who work in dozens of locations globally on trade policy and market development issues.
"We couldn't do what we do or be as nimble as we are in our markets around the world without these directors and their staff," said U.S. Grains Council President and CEO Ryan LeGrand. "They – along with considered input from our A-Team members – are a huge part of how we get information, how we can anticipate market shifts and create winning strategies for continued sales for the commodities we represent."
Later in the week, long-time Council members and staff were recognized for their years of service. The event will end on Friday with a Board of Delegates meeting where A-Team leaders and sector directors will offer their recommendations for Council priorities over the coming year.
Latest News
(Posted on 07/12/23)
Rio Tinto has approved a $77 million (A$110 million) pre-feasibility study (PFS) to progress development... Read more
(Posted on 03/12/23)
Rio Tinto and Giampaolo Group have completed a transaction to form the Matalco joint venture, combining... Read more
(Posted on 03/12/23)
Khalifa Economic Zones Abu Dhabi – KEZAD Group, the largest operator of integrated and purpose... Read more
(Posted on 26/11/23)
ADM, a leader in sustainable agriculture supply chains, has announced an important expansion of its... Read more
(Posted on 17/11/23)
Trafigura, a market leader in the global commodities industry, has agreed to invest in an all-in-one... Read more
(Posted on 17/11/23)
ADM and Marathon Petroleum Corp. have celebrated the opening of their joint venture soybean processing... Read more
(Posted on 13/11/23)
Former U.S. Grains Council (USGC) Director of Global Programmes Alejandra Castillo was named the successor... Read more
(Posted on 13/11/23)
Rio Tinto has completed the acquisition of PanAmerican Silver's stake in Agua de la Falda and... Read more
(Posted on 05/11/23)
Cargill has completed an expansion and modernization project at its integrated soybean crush and refined... Read more
(Posted on 31/10/23)
BHP has approved an investment of US$4.9 billion (C$6.4 billion) for stage two of the Jansen potash... Read more