Bühler reports good performance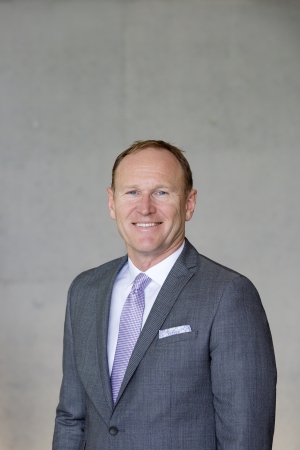 (Posted on 14/02/20)
In 2019, Bühler delivered good performance at Group level, increasing the EBIT margin to 7.6% (previous year: 7.1%). Turnover was stable at CHF 3.3 billion while order intake decreased by 4.6% to CHF 3.1 billion. The newly-formed Consumer Foods segment, which was created after the acquisition of the Haas Group, exceeded expectations and made a material contribution to the good Group results. Bühler increased its investments into innovation to a record high, and its financial position remained strong, improving equity ratio. "We are pleased with the 2019 achievements as they confirm our strategic set-up with the three businesses, which leveled out market volatility," says CEO Stefan Scheiber. "With our broad portfolio, global position, and innovation strength, we are ready to tackle the challenges of an ongoing volatile global economy."
The business development in the segments varied widely due to high volatility in some of Bühler's key markets. While the food and feed markets showed continued demand – specifically, plant-based proteins for meat alternatives and malting experienced strong upswings – the automotive, consumer electronics, and architectural glass industries underwent downward trends. As a result, order intake for Grains & Food continued to grow at CHF 1.8 billion (+5.2?%), for Consumer Foods it declined slightly to CHF 775 million (-1.7?%), and Advanced Materials had to absorb a decline of 32.2?% in order intake to CHF 488 million. In regard to turnover, Grains & Food demonstrated robustness at CHF 1.8 billion (+0.9?%) and Consumer Foods was able to grow its turnover by 2.5% to CHF 774 million. At CHF 649 million, the turnover of Advanced Materials dropped by 8.0?%.
By consistently managing resources and costs, Bühler improved its productivity and hence increased profitability. With a clear improvement of its profitability thanks to leveraging the Bühler organization, the new Consumer Foods segment compensated for the lowered profit contribution of Advanced Materials. "The new Consumer Foods segment clearly outperformed our expectations," states Chief Financial Officer Mark Macus. With a Group tax rate of 19.5?% (previous year: 20.1?%) and a financial result of CHF 2.4 million (previous year: CHF 4.6 million), Bühler's net profit grew by 7.2?% to CHF 202 million (previous year: CHF 188 million).
The broad regional footprint of Bühler with its operations in around 140 countries, nearly 100 service stations, and more than 30 manufacturing sites also supported the balancing of market variability. While Asia and Europe drove growth in the past year, in 2019 North America and Middle East & Africa took over this role. For the first time in years, Bühler recorded a standstill in China due to market saturation in the automotive segment and tariff conflicts. Regardless, the company's geographic performance remains balanced: With regard to turnover, Asia makes up 34?%, Europe 30%, Americas 22?%, and Middle East & Africa 14?%. Structurally, the company was able to further improve the breadth of its portfolio in 2019. The long-cycle plant and project business now accounts for 70% of turnover, while the short-cycle Customer Services and Single Machine Business saw a total turnover of CHF 979 million, representing a 30?% share of total Group turnover.
In 2019, Bühler elevated its innovation capabilities with the opening of its CUBIC innovation campus and new application centres, by increasing R&D spending to a record high of CHF 149 million, and developing new partnerships, such as with the Future Food Initiative and World Business Council for Sustainable Development. The company launched more than 20 new key solutions, with many in the area of digital applications.
Latest News
(Posted on 08/02/23)
Tata Steel has established a Centre for Innovation in Mining and Mineral Beneficiation at the Indian... Read more
(Posted on 06/02/23)
The National Grain and Feed Association (NGFA) in the USA has outlined recommended actions for Congress... Read more
(Posted on 27/01/23)
Cargill has announced that it has completed the acquisition of Owensboro Grain Company, a fifth-generation... Read more
(Posted on 23/01/23)
BHP Xplor, an accelerator programme introduced by BHP in August 2022, has announced its first cohort... Read more
(Posted on 16/01/23)
Trafigura Group Ptd Ltd., a market leader in the global commodities industry, has made a public carbon... Read more
(Posted on 10/01/23)
Jace Hefner has joined the U.S. Grains Council (USGC) in its Washington, D.C., headquarters as the new... Read more
(Posted on 10/01/23)
Cargill has announced that Jamie Miller will step down as Chief Financial Officer to accept an opportunity... Read more
(Posted on 10/01/23)
Adbri Limited has announced that it has extended its cementitious materials supply arrangement with... Read more
(Posted on 04/01/23)
Khalifa Economic Zones Abu Dhabi – KEZAD Group, the integrated trade, logistics, and industrial... Read more
(Posted on 23/12/22)
Australian agribusiness GrainCorp is co-leading a $12 million investment round into rural connectivity... Read more