Commodities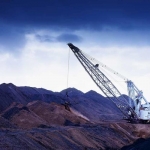 (Posted on 11/11/19)
BHP has signed more than a dozen new agreements with Chinese iron ore, met coal and copper customers related to sales of its products at the China International Import Expo.Chief Commercial Officer, Vandita Pant, attended together with Australian Trade Minister, Simon Birmingham.'The Expo has become an important event...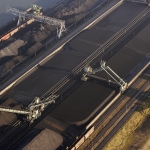 (Posted on 11/11/19)
Germany's Coal Importers Association has released a statement following a new Deloitte study."Hard coal-fired power plants can take over the task of system stabilization. This was shown by theDeloitte study " Assessing the flexibility of coal-fired power plants for the integration of renewable energyin Germany " (Deloitte...
(Posted on 11/11/19)
RUSAL, one of the leading global aluminium producers, has announced the close of the bookbuilding process for its fourth placement of ruble-denominated bond on the Moscow Exchange with the nominal value of 15 billion rubles, 10-year maturity and a 3-year put option. Coupon rate of 7.45% p.a. has become the record low for the Company...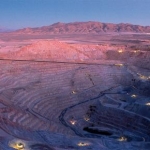 (Posted on 04/11/19)
BHP has approved US$44 million for BHP Billiton Brasil Ltda's share of funding for work related to the restart of one concentrator at Samarco Mineração S.A.'s (Samarco) operations at its Germano complex in Minas Gerais, Brazil. Samarco's operations were suspended following the failure of the Fund&...
(Posted on 04/11/19)
Rusal, one of the leading global aluminium producers, plans to install over 20 state-of-the-art dry gas cleaning systems (DGCS) at its smelters by 2025. These advanced systems were developed by RUSAL's design and scientific divisions and the new equipment will allow the Company to capture over 99.5 % of hydrogen fluoride and...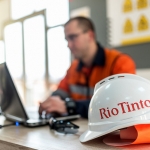 (Posted on 28/10/19)
Rio Tinto will conduct a strategic review of its interest in New Zealand's Aluminium Smelter (NZAS) at Tiwai Point, to determine the operation's ongoing viability and competitive position.Under current market conditions and with high energy costs, we expect the short to medium outlook for the aluminium industry to be...