Commodities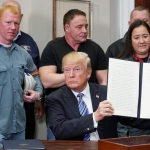 (Posted on 31/01/19)
The heads of several steel industry associations in the United States remained divided on the effectiveness of the Section 232 tariffs on US steel imports, but found some common ground on the subject of the yet to be signed US-Mexico-Canada Agreement (USMCA).With no end to the Section 232 tariffs on US imports of steel in sight,...
(Posted on 31/01/19)
The Coal Importers Association of Germany has commented on how it believes hard coal bears the brunt of the recommendations of the German Commission on Growth Structural change and employment.The Coal Importers Association e. V. (VDKi) represents the interests of the imported hard coal market in Germany. The German and European...
(Posted on 31/01/19)
In the wake of a booming construction market in India, players in the category are continuously riding on the innovation and technology game and Tata Steel-owned rebar brand Tata Tiscon is at the forefront of all the action. The largest selling rebar brand in India changed the paradigm in construction steel with the launch of its...
(Posted on 31/01/19)
'Raw materials are of immeasurable value, because they make our existence possible. In a good circular model, we appreciate this value. For instance, by asking ourselves whether we could use less raw materials to make things and also whether we might use "second-hand raw materials". So what is required is a broad...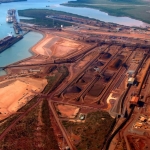 (Posted on 22/01/19)
On the release of the company's fourth quarter results, Rio Tinto chief executive J-S Jacques said "We delivered a solid operational performance in the final quarter of 2018, in particular across our copper assets. During the year, we further strengthened our asset portfolio, continuing to invest in high quality growth...
(Posted on 22/01/19)
According to provisional calculations by the German Coal Importer Association (VDKi), hard coal world trade in 2018 rose by 3.7% to 1,202 million tonnes while global hard coal production increased by 1.7% to 7.1 billion tonnes. India's production alone rose by 54 million tonnes (8.2%) to 714 million tonnes. Seaborne exports...