Commodities
(Posted on 08/05/19)
Rio Tinto will reduce the annual carbon footprint associated with its Kennecott Utah Copper operation by as much as 65 per cent through purchasing renewable energy certificates and permanently shutting its coal power plant. Kennecott's electricity needs will now be paired with 1.5 million megawatt hours of&nbsp...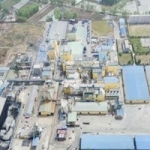 (Posted on 29/04/19)
Cargill has announced that it will invest US$112 million to expand the capacity of its corn processing facility in Songyuan of Jilin province. This is part of its joint initiative with Songyuan government to build the Sino-US Cargill Biotech Industrial Park, featuring the Cargill Food Safety and Technology Centre. Cargill will continue...
(Posted on 29/04/19)
Glencore has been informed by the United States Commodity Futures Trading Commission ("CFTC") that the CFTC is investigating whether Glencore and its subsidiaries may have violated certain provisions of the Commodity Exchange Act and/or CFTC Regulations through corrupt practices in connection with commodities. &...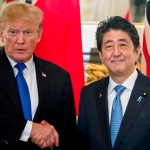 (Posted on 24/04/19)
The National Grain and Feed Association in the USA (NGFA) joined nearly 90 agricultural organizations in urging the U.S. Trade Representative to negotiate a trade deal with Japan that restores, expands and accelerates meaningful access for U.S. food and agricultural products."As the fourth largest market for U.S. agricultural...
(Posted on 24/04/19)
The World Steel Association (worldsteel) has released its April 2019 Short Range Outlook (SRO). worldsteel forecasts global steel demand will reach 1,735 Mt in 2019, an increase of 1.3% over 2018. In 2020, demand is projected to grow by 1.0% to reach 1,752 Mt.The World Steel Association (worldsteel) is one of the largest and most...
(Posted on 24/04/19)
Rio Tinto Group executive Joanne Farrell has decided to retire after nearly 32 years with Rio Tinto and will leave the company at the end of September 2019.Farrell joined Rio Tinto in 1987 and has worked in a variety of roles across human resources, health, safety, communities and environment, before joining the Rio Tinto Executive...