Coal significant in energy transition say German importers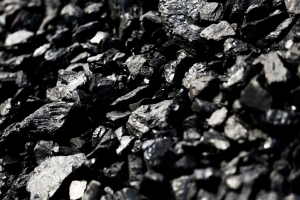 (Posted on 04/08/21)
The VDKi (Verein der Kohlenimporteure), which represents the interests of the imported hard coal market in Germany, has released a statement confirming that the first half of 2021 shows hard coal continuing to make an important and reliable contribution to electricity generation despite the sealed coal phase-out. The volume of electricity generated in hard coal-fired power plants increased by more than a third (35.6%) to almost 25 TWh compared with the same period of the previous year in a period of low temperatures and with significantly less wind power availability. With this increase, hard coal made a significant contribution to security of supply, underlining its important role in safeguarding the energy transition. In our opinion, this will continue to be necessary in the future, especially after the increase in the German government's forecast for electricity consumption in 2030 of between 645 and 665 TWh.
The coal phase-out law was enacted on August 08th, 2020. Over the first three tenders, 25 bids were awarded with a bid quantity of 8,435 MW. This included some young, modern coal-fired power plants. In this respect, the mechanism of the law has not resulted in primarily older power plants with higher specific CO2 emissions being taken off the grid.
Southern German hard-coal-fired power plants are at a massive disadvantage in the auctions for the capacities to be decommissioned. Participation in the first tender was excluded, and in subsequent tenders a grid factor will be taken into account which will with high probability prevent any successful participation in those auctions. As a result, the employees of the hard coal-fired power plants in southern Germany will be at a significant disadvantage in terms of possible socially acceptable staff reductions.
There is also an urgent need for action in the district heating sector. In many German cities, district heating comes from highly efficient cogeneration plants based on hard coal. VDKI member companies report difficulties with possible conversion of their plants to gas or biomass. There is a lack of funding or simply a lack of efficient gas grid connections.
Following the passing of the Climate Protection Act, the energy industry framework conditions must now be adjusted quickly.
In 2020, world hard coal production decreased by around 220 million mt to 7.06 billion mt due to the pandemic and thereby returned to the level of 2018. Essentially, only the production increases of China (+94 million mt) and India (+7 million mt) ensured that world hard coal production did not decrease even more. Seaborne trade in 2020 decreased by 149 million mt, or 12.1%, to 1,083 million mt. Seaborne coking coal exports decreased by 13.2% to 264 mt and the steam coal market decreased by 11.7% to 819 mt. Hard coal continues to ensure economic growth in Asia and other growth regions, thereby the share of seaborne trade in Asia now amounts to 84%. An increase of world production and world hard coal trade will be a fact during world economy's recovery post COVID.
On August 31st this year, the VDKi will celebrate its 125th anniversary in the knowledge that its members continue to make an essential and highly reliable contribution to the German economy through their hard coal activities.
Latest News
(Posted on 07/12/23)
Rio Tinto has approved a $77 million (A$110 million) pre-feasibility study (PFS) to progress development... Read more
(Posted on 03/12/23)
Rio Tinto and Giampaolo Group have completed a transaction to form the Matalco joint venture, combining... Read more
(Posted on 03/12/23)
Khalifa Economic Zones Abu Dhabi – KEZAD Group, the largest operator of integrated and purpose... Read more
(Posted on 26/11/23)
ADM, a leader in sustainable agriculture supply chains, has announced an important expansion of its... Read more
(Posted on 17/11/23)
Trafigura, a market leader in the global commodities industry, has agreed to invest in an all-in-one... Read more
(Posted on 17/11/23)
ADM and Marathon Petroleum Corp. have celebrated the opening of their joint venture soybean processing... Read more
(Posted on 13/11/23)
Former U.S. Grains Council (USGC) Director of Global Programmes Alejandra Castillo was named the successor... Read more
(Posted on 13/11/23)
Rio Tinto has completed the acquisition of PanAmerican Silver's stake in Agua de la Falda and... Read more
(Posted on 05/11/23)
Cargill has completed an expansion and modernization project at its integrated soybean crush and refined... Read more
(Posted on 31/10/23)
BHP has approved an investment of US$4.9 billion (C$6.4 billion) for stage two of the Jansen potash... Read more